CIT's Nutrition and Health Science programme achieves Association for Nutrition degree accreditation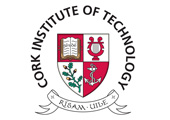 Published on: Thursday, 13 December 2018
The BSc (Honours) in Nutrition & Health Science at Cork Institute of Technology (CIT) has been accredited by the Association for Nutrition (AfN) which holds the UK Voluntary Register of Nutritionists (UKVRN), a register of competent, qualified, nutrition professionals who meet AfN standards for scientific, evidence-based nutrition. Students who entered the Nutrition and Health Science Degree Programme from September 2018 will be eligible to apply for direct entry to the UKVRN as Registered Associate Nutritionists. CIT's Nutrition and Health Science programme is now one of two AfN accredited programmes offered in the Republic of Ireland and joins the suite of 56 AfN accredited undergraduate programmes across the UK and Ireland.
Dr Brendan O'Connell, Head of Department of Biological Sciences said "This is fantastic news and a great achievement. The Nutrition and Health Science programme is a broad-based degree programme in food science and nutrition, with topics covered including human nutrition, culinary nutrition, food and healthcare microbiology, food and healthcare chemistry, nutrition communication, principles of food processing, food quality management, and performance nutrition. The programme meets the education standards for nutrition training set by the AfN, owing to its strong emphasis on current, evidence-based and applicable material. The Nutrition and Health Science programme in CIT continues to go from strength to strength with the number of registered students increasing from 45 in 2009 to 253 in 2018, representing the largest programme in the Faculty of Engineering & Science. The programme also bucks the trend in STEM with a gender balance of 71% females and 29% males."
AfN accreditation provides assurance to students that they are gaining appropriate knowledge and skills in nutrition science under the direction of competent, qualified and respected professionals. "To date, graduates of the programme have gone on to pursue careers in the food and beverage industries, nutrition IT companies, third level institutes, and food and nutrition research centres", Dr Aoife McCarthy, Nutrition and Health Science Programme Director at CIT said. "Past graduates of the programme are employed as Clinical Trials Assistants, Lab Analysts, Own Brand and Health Advisors, Flavour Production Supervisors, Product Development Executives and Researchers to name but a few. UKVRN registration is increasingly being seen as a desirable criteria in job adverts and the new accreditation status will further enhance graduate career prospects." With graduates employed in companies such as Nestlé, Danone, Musgrave, Dairygold, Carbery Group, PepsiCo and Atlantia Food Clinical Trials, entry level salaries are in the range of €25,000 - €45,000 per year.
"We have a long standing relationship with Cork Institute of Technology and are proud to have CIT graduates as part of our growing team. As we expand and develop our business, employing graduates from programmes accredited by the Associate for Nutrition gives us reassurance that their degree programme has met the highest standards of knowledge and professionalism".
Jason Hawkins, CEO of Carbery Group
Aimee Plante, a Nutrition and Health Science graduate, is now a PhD Researcher in Nutrition Science at CIT, working on developing cheese products that promote healthy aging. On the recent news, Aimee commented "It is great to see the programme accredited by AfN. I believe that credibility in the profession of nutrition is crucial and registration with the UKVRN will enable CIT graduates to stand out as credible nutrition professionals."