CIT Launches a farmer survey as part of a major European project in soil nutrient sustainability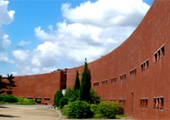 Published on: Monday, 28 January 2019
Cork Institute of Technology launches a farmer survey as part of ReNu2Farm Interreg NWE project on soil nutrient sustainability that will seek to replace conventional mineral fertilisers with recycling-derived equivalents.
To reach Circular Economy in Northwest Europe and to increase sustainability of farming and food production, recycling rates for nutrients need to be increased. Currently, agricultural production is relying on imported and mined non-renewable sources for Phosphorous and Potassium. Nitrogen fertilizer production is energy-intensive. At the same time, non-recycled nutrients are piling up as sewage sludge, ashes and compost not returned to agricultural fields. More and more novel recycling-derived fertiliser products and recovery technologies are available but products are not yet widely accepted by farmers.
The main objective of the project is increase recycling rates of nutrients by:
Improve agronomic quality and suitability of recycling-derived fertiliser products;
Familiarise farmers with the recycling-derived fertiliser products and provide best-practice management advice;
Derive policy advice and market strategies to facilitate trans-frontier trade;
Make recycling-derived fertilisers available to farmers by developing trade chains.
With a bottom-up approach in close collaboration with farmers, desired product properties and demand will be identified and characterised. Means are surveys, in-field trials on pilot farms and in-field demonstrations. The results will be communicated and taken up by producers of recycling-derived fertilisers. Besides the main stakeholders, the farmers, the trading sector for fertilisers will be involved to increase availability of products. Extensive information material directed to farmers to give guidelines on field management as well as on environmental and economic risk will be provided. This is an excellent opportunity for the farming community to have their voices heard and to find out the important aspects of fertilisers to farmers.
Dr Niamh Power of the Department of Civil Structural & Environmental Engineering in CIT said that "the ReNu2Farm project is an excellent opportunity to put the farming community at the centre of this research. The project aims at increasing recycling rates of the plant nutrients Nitrogen, Phosphorus and Potassium from three of the largest waste stream, sewage sludge, food waste, and manure. This research will build on research undertaken in CIT in sustainable waste management under the Sustainable Infrastructure Research and Innovation Group."
ReNu2Farm is a major European collaboration comprising 10 partners from higher education organisations, research institutes and industry that will work to address the global threat posed to industrial agriculture by the vast depletion of the essential macronutrients nitrogen, phosphorus, and potassium (N, P, K), without which plants cannot survive. The future of agriculture – and food supplies – necessitates nutrient recycling or composting on a global scale.
The three Irish partners, CIT, University of Limerick and Institute of Technology Carlow, will collaborate with ReNu2Farm peers in the Netherlands (Nutrient Management Institute), Belgium (Ghent University, Inagro), Luxembourg (Soil Concept S.A.), France (Arvalis) and Germany (IZES gGmbH, Outotec GmbH & Co. KG) to address the issue.
ReNu2Farm will also work closely with associated partners Teagasc, the Southern Waste Region Management Office, the IFA and the larger farming community as part of the project and seek, ultimately, to increase the recycling rates of NPK on farms in North-West Europe.
ReNu2Farm has a total project budget is €3.7 million with €2.2million ERDF received from Interreg North-West Europe.