Teagasc PhD Walsh Fellowship Opportunity within the Department of Mathematics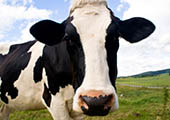 Published on: Wednesday, 13 March 2019
Applications are invited for the educational opportunity of PhD researcher, within the Department of Mathematics, Cork Institute of Technology in collaboration with Teagasc.
Risk Management on Irish Dairy Farms
Walsh Fellowship ref. 2019052
Background
Dairy farming is a growing sector within Irish agriculture with approximately 16,100 specialist dairy farms engaging in milk production. Irish dairy farmers are however, facing increasing economic uncertainty with few tools available to manage the associated risks. The majority of milk processors in Ireland are now offering fixed milk price contracts to their suppliers but there is little knowledge or understanding about the factors influencing the adoption of these contracts. To date, no independent economic research has been undertaken to explore the effect of actual adoption towards reducing economic risks at the farm level.
This project seeks to generate an improved understanding among farmers, policymakers and industry stakeholders about the decision-making of Irish dairy farmers in relation to the adoption of risk management tools, in particular the fixed milk price agreements. Detailed data on risk preferences and intentions will be garnered using survey methods. The link between risk preferences and farmer decision-making will be explored. Econometric analysis will be applied to identify factors influencing the adoption of fixed milk price agreements. The impact of fixed milk price agreements on farm income variability will be estimated using Teagasc National Farm Survey data.
Requirements
The successful candidate should be highly self-motivated with an ability to work independently and be willing to undertake recommended coursework. Strong quantitative skills and good communication skills, both written and verbal, are essential requirements. Applicants should have a good primary degree (First or Second Class Honours) and ideally hold an M.Sc. in an appropriate discipline (Economics, Agricultural Economics or related).
Award
The Ph.D. Fellowship is a joint research project between Teagasc, Rural Economy and Development Programme, Athenry Co. Galway and the Department of Mathematics, Cork Institute of Technology and is due to begin in September 2019. The student will be work under the supervision of Dr. Declan O'Connor (CIT) and Dr. Jason Loughrey (Teagasc) and will be required to undertake some coursework. The fellowship funding is €22,000 per annum, is tenable for 4 years and includes fees of up to a maximum of €5,500 per annum in year 1 to year 3 and €750 per annum in year 4.
Further Information/Applications
Dr. Declan O'Connor, Department of Mathematics, Cork Institute of Technology, Cork.
Phone +353 (0)21 433 5527 Email: declan.oconnor@cit.ie
Dr. Jason Loughrey, Rural Economy and Development Programme, Teagasc, Athenry, Co. Galway.
Phone +353 (0)91 845 203 Email: Jason.Loughrey@teagasc.ie
The supervisory team for this project will be Dr Jason Loughrey (Teagasc), Dr Declan O'Connor (CIT) and Dr. Fiona Thorne (Teagasc)
Application Procedure
Applicants should submit a copy of CV and a letter of interest simultaneously to:
Dr.Declan O'Connor (Declan.OConnor@cit.ie) and Dr. Jason Loughrey (Jason.Loughrey@teagasc.ie).
Closing Date 5pm Friday April 12th 2019