CIT Sanctuary Scholarships for Asylum Seeker and Refugee Students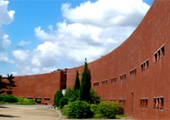 Published on: Tuesday, 26 March 2019
CIT in partnership with the Tomar Trust granted Sanctuary Scholarships to asylum seeker and refugee students wishing to pursue an undergraduate degree course in CIT from September 2019.
Information on the 2019 Sanctuary Scholarships Scheme is available below.
CIT Sanctuary Scholarships 2019 Eligibility Criteria
Applicants (1) must be an asylum seeker or a refugee who is not eligible for the state Free Fees scheme (2) Must meet the academic eligibility criteria for their chosen CIT degree course through the CAO route (including the Mature Student Entry route which closed on February 1st 2019) (3) Be living in the Republic of Ireland and (4) Be able to live in commuting distance to Cork during the course of their studies.
More details on academic eligibility are below. Please note the scheme does not include accommodation support. For queries please contact access@cit.ie
General advice for applicants to CIT Sanctuary Scholarship Scheme for September 2019
The Sanctuary Scholarship award requires both a traditional academic application to CIT through the CAO, and a separate scholarship application. The scholarship application form will be made available from March 2019, and will close on 26th July 2019 at 5pm.
If you are interested in applying for the Sanctuary Scholarship Scheme, please attend the Application Support Session in CIT on 10th April 2019 (2-4pm, Meeting Room 1, Student Centre, Bishopstown Campus) or in UCC on 27th March 2019 (2-4pm, Western Gateway Building). Please note the application support form above is not the Sanctuary Scholarship application. The application support form will help us support you with your CAO application and your Sanctuary Scholarship application.
Applications for scholarships will be open to those applying for undergraduate degree courses through the following CAO routes: Leaving Certificate, QQI FET/FETAC and/or Mature Student entry (note: Mature Student CAO applications closed on Feb 1st 2019). Entry requirements for each course can be found in the CIT full time undergraduate prospectus www.cit.ie/prospectivestudents/getcitprospectus
Ensure that you apply to CIT through the CAO route (Leaving Certificate or QQI FE/FETAC) before May 1st 2019. Those wishing to apply for the Mature Student Route should note the CAO deadline has now closed (as of Feb 1st 2019).
Those who have applied using the Mature Student Route have a limited opportunity to change the CAO courses they wish to apply for after February 1st 2019. Applicants may be called for interview is some cases. Additional information can be found on the CIT Matures page www.cit.ie/maturestudent
Non-Mature Student (under 23 years of age on Jan 1st 2019) applicants making an application through the CAO with a view to obtaining a Sanctuary Scholarship, are advised to tick the Higher Education Access Route (HEAR) box, and complete the HEAR application process (which is only available on applications submitted by February 1st 2019). Read more about the HEAR Scheme.
Non-Mature Student applicants can use the CAO change of mind facility until July 1st 2019. See CAO guidance here.
Non-Mature Student applicants should use the CAO Change of Mind facility wisely, as this may help gain a better chance of gaining entry into CIT. We would encourage you to apply for as many CIT courses as possible, depending on your genuine study interests and eligibility. The CAO Change of Mind facility is open until July 1st.
Please note that your separate Sanctuary Scholarship application won't be disadvantaged if the CIT course discussed in your scholarship application is not the CIT course you are offered in the end. Any personal statements about coming to CIT should focus on your first preference CIT course, and not on other CIT courses you have applied for. Application marks will be awarded and checked by members of the CIT Sanctuary Scholarship Committee.