CIT Scifest 2019: Showcasing the Best & Brightest in Science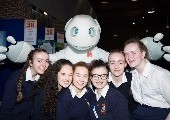 Published on: Wednesday, 03 April 2019
SciFest, the largest second-level STEM exhibition event in Ireland, takes place in Cork Institute of Technology (CIT) on Friday next from 9.30am to 3.00pm. The aim of SciFest is to encourage an interest in STEM subjects among second level students and since 2008, more than 60,000 students have participated in the competition nationally.
SciFest aims to provide students of all abilities and backgrounds with the opportunity to develop their problem solving, critical thinking, research, and presentation skills. This year's event in CIT, showcases 110 projects, by 250 secondary school students, in 34 schools from across Munster. CIT SciFest2019 will be opened by Mr Simon Coveney, Tánaiste and Minister for Foreign Affairs and Trade, who is a long-term SciFest supporter and strong advocate of STEM educational initiatives.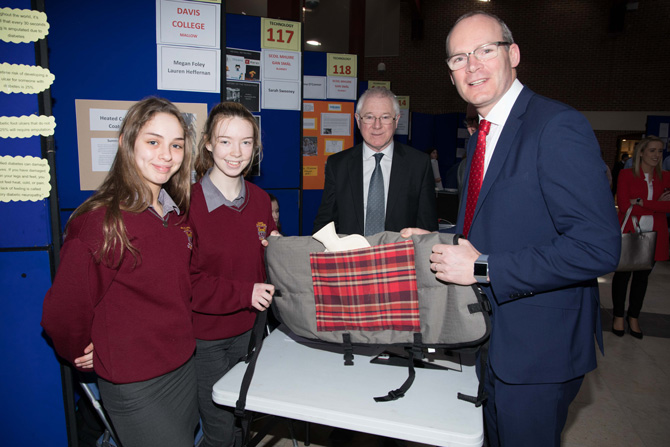 This year, CIT judges will be choosing winners from a wide range of categories including Life Sciences, Physical Sciences and Technology and from a variety of age groups (13 to 18 years).
The SciFest entries received to date are of a very high standard and are, in general, very topical and newsworthy. 2019 project titles include:
A Statistical Analysis towards Peoples' Attitudes of First Aid being a Compulsory Subject in Schools
A Statistical Investigation into the Financial Sustainability of the Agricultural Sector in Ireland.
Using Artificial Intelligence for Colorectal Cancer Detection
Attitudes of Girls towards STEM
Who Cares about the Carer?
Stay Cool, Stay Sober: A Statistical Analysis of the Consequences of Underage Drinking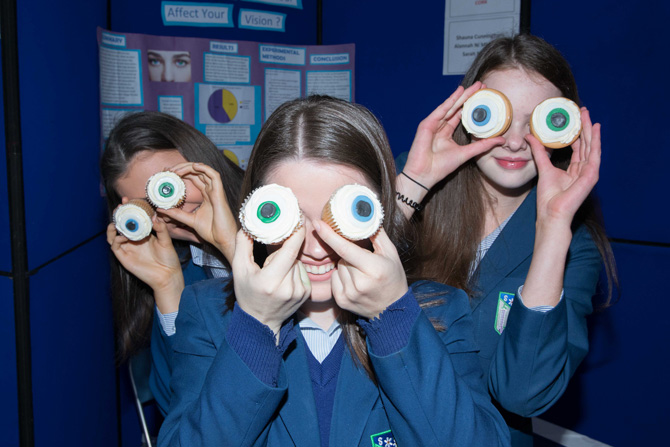 Michael Loftus, Head of the Faculty of Engineering & Science at CIT said, "As always, the projects entered by the students in SciFest are impressive, engaging and thought-provoking. Secondary school students from across the region are demonstrating their passion for science, technology, engineering and maths, which is clearly evident from the high standard of research that has gone into the entries this year. SciFest is a competition that aims to encourage students to develop an interest in STEM, while prioritising inclusivity and inquiry-based learning. We are proud to support such a valuable programme". Speaking at the launch of SciFest 2019, Sheila Porter, SciFest Founder and CEO said, "SciFest has now been running for 11 years, and 2019 will mark our 12th year of the competition. I couldn't be happier at what the competition has become and just how many second-level students are now showcasing their interest in STEM. Last year over 10,000 students participated across the country and I look forward to seeing how much the competition grows this year."
SciFest is funded primarily by Science Foundation Ireland, Intel Ireland, Boston Scientific & Specsavers and it is supported by a number of other partners, including the Institutes of Technology, TU Dublin, DCU, St Mary's College, Derry, Smart Futures, Abbott, Newstalk, iClass, Seagate, Sentinus, RSC(Ireland) IOPI, ISTA, ESERO Ireland and the Business Excellence Institute. Local industries have also come on board for our CIT event, including Eli Lilly, Janssen Pharmaceuticals, DePuy Synthes and Bank of Ireland.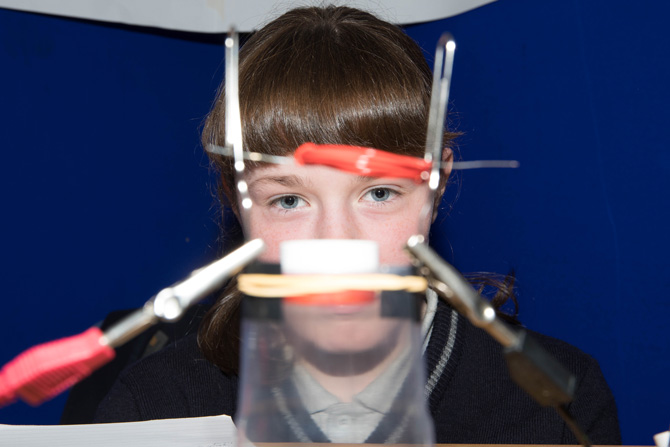 The CIT Science Foundation Ireland Best Project Award winners will be invited to exhibit in Dublin at the National Finals on 23rd November, 2019. The prize for this exciting competition includes an all-expenses paid trip for the winning students and their mentor to represent Ireland at the International Science and Engineering Fair (ISEF) in Anaheim, California in May 2010.
Please visit www.scifest.ie for further information.