CIT – Your Lifelong Academic Partner - the Academic Strategy for Cork Institute of Technology 2019-2023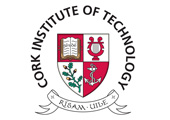 Published on: Wednesday, 01 May 2019
Launch of CIT – Your Lifelong Academic Partner - the Academic Strategy for Cork Institute of Technology 2019-2023 by Mr Simon Coveney TD, Tánaiste and Minister for Foreign Affairs and Trade at the National Maritime College of Ireland on April 15th 2019.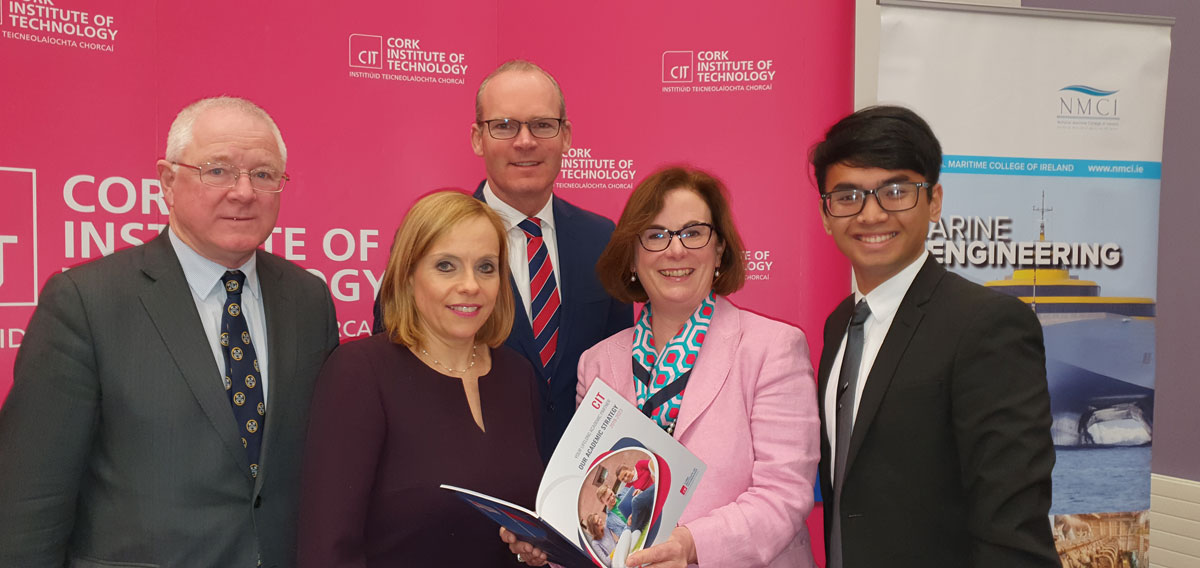 Dr Barry O'Connor, President, CIT; Dr Áine Ní Shé, Registrar & Vice President for Academic Affairs, CIT; Mr Simon Coveney TD, Tánaiste and Minister for Foreign Affairs and Trade; Dr Mary Moloney, Chair Academic Planning & Review Committee of Academic Council, CIT; Nuttawud Zack Nutchanat, Student Member of Academic Plan Working Group, CIT.
CIT – Your Lifelong Academic Partner - the Academic Strategy for Cork Institute of Technology 2019-2023
We are delighted to introduce CIT – Your Lifelong Academic Partner - the Academic Strategy for Cork Institute of Technology 2019-2023.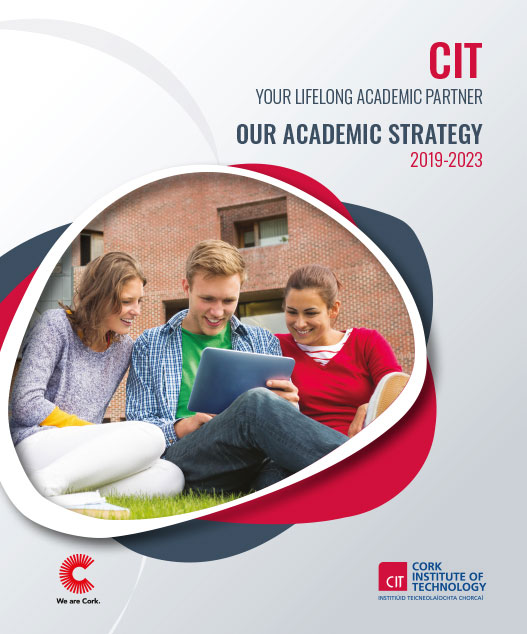 Cork Institute of Technology (CIT) is proud of, and committed to, its long-established tradition of student-centred focus and excellence in teaching and learning at all levels of the National Framework of Qualifications from Level 6 to Level 10. Through meaningful engagement with external stakeholders in education and industry, we have played a leading role in relation to graduate employability, access, recognition of prior learning and student engagement. Moreover, and across an extensive range of academic disciplines, we have created and delivered high quality programmes which provide opportunities for our learners and graduates to gain personal fulfilment while making a meaningful contribution to society, both nationally and internationally.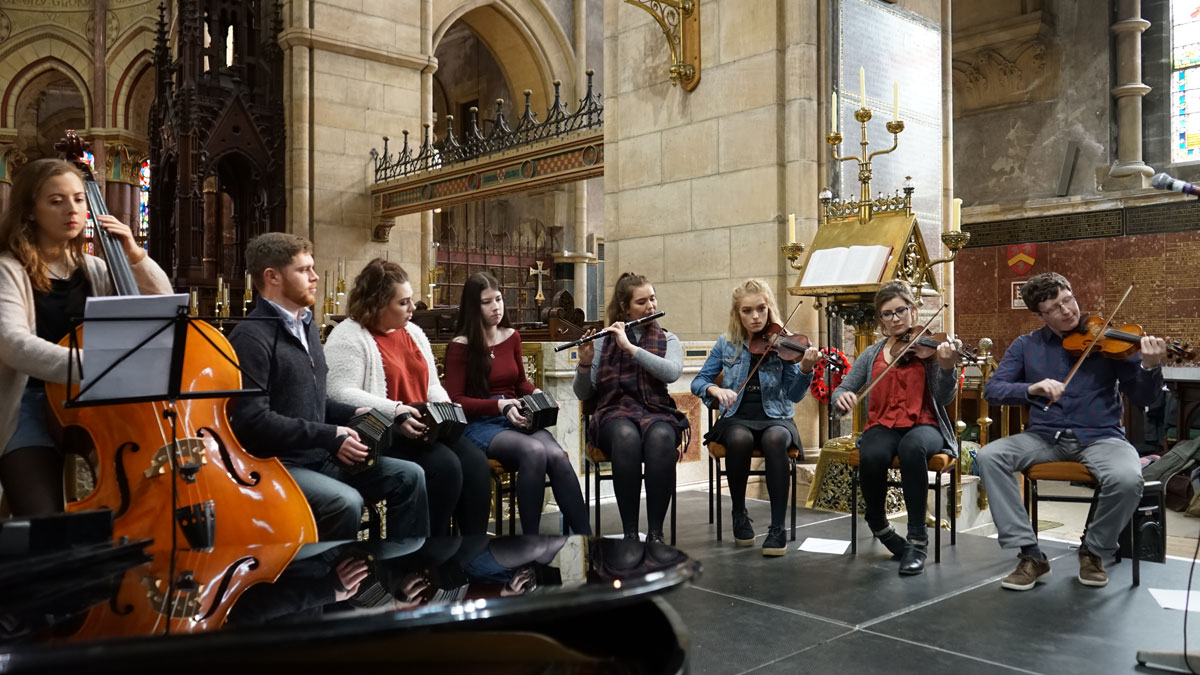 CIT is one of Ireland's leading research-informed third-level institutions. Notwithstanding the funding challenges for research, our research community has been highly successful in winning national and international competitive funding for both fundamental and applied research that focuses on economic and societal impact. CIT is currently the highest performing Institute of Technology under the Horizon 2020 framework as well as being the leading Institute of Technology in terms of our involvement in SFI centres.
We in Cork Institute of Technology are proud of our track record in relation to engagement with enterprise and community. We have played a leading national role in the development of the relationships and synergies between Higher Education and enterprise. The Institute's Rubicon Centre is the largest and most successful on-campus business incubator in Ireland, and the themes of innovation and entrepreneurship are embedded in our programmes. We also have a track record in the area of civic engagement, with our significant achievements in areas such as access, diversity and inclusion, sport, and arts and culture enabling us to reach out to our community, be it local, national or international.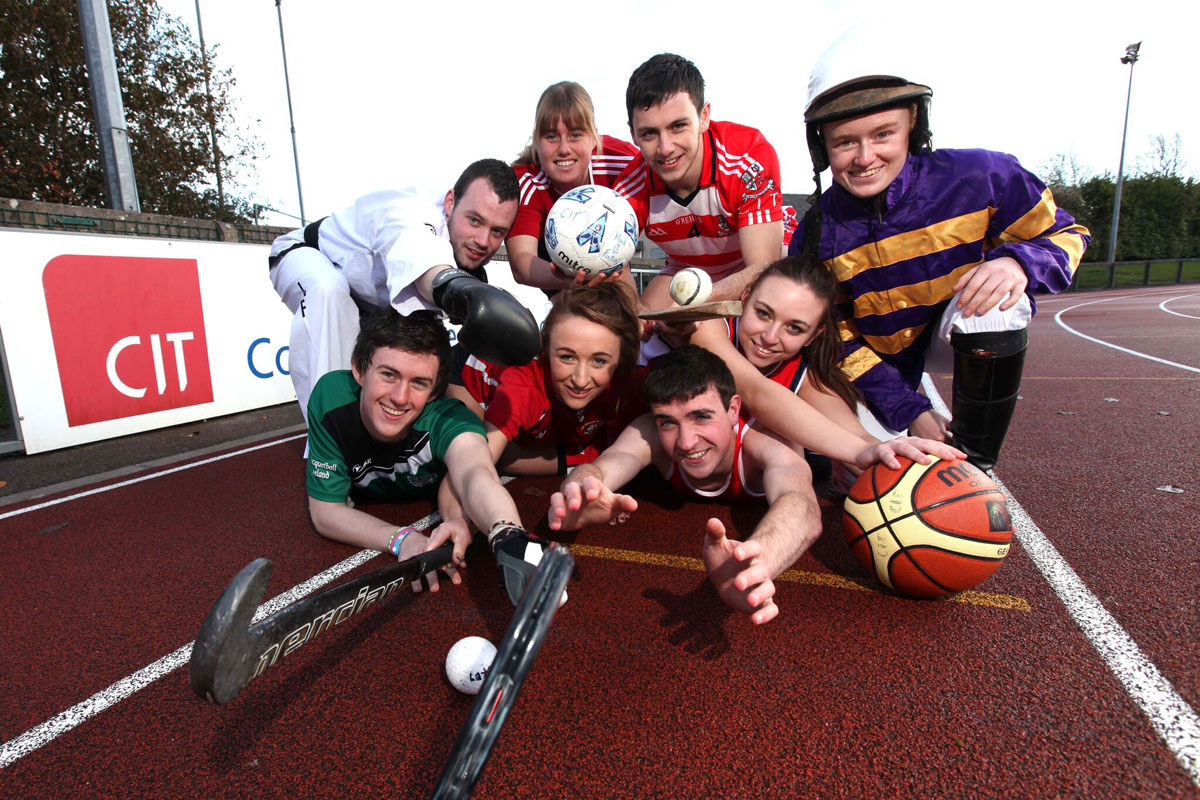 These are exciting and challenging times for Higher Education in Ireland. Our Academic Strategy will inform all our stakeholders in relation to CIT's academic agenda. It will also provide guidance to our faculties, schools and departments in developing their academic plans and in the development and review of programme offerings. Along with the Institute's new Strategic Plan Empowering and Enriching Through Knowledge and with other plans/strategies including the research strategy, engagement strategy, finance plan, it will inform decision making at all levels of the Institute. This Academic Strategy and its implementation will be reviewed on an annual basis by Academic Council.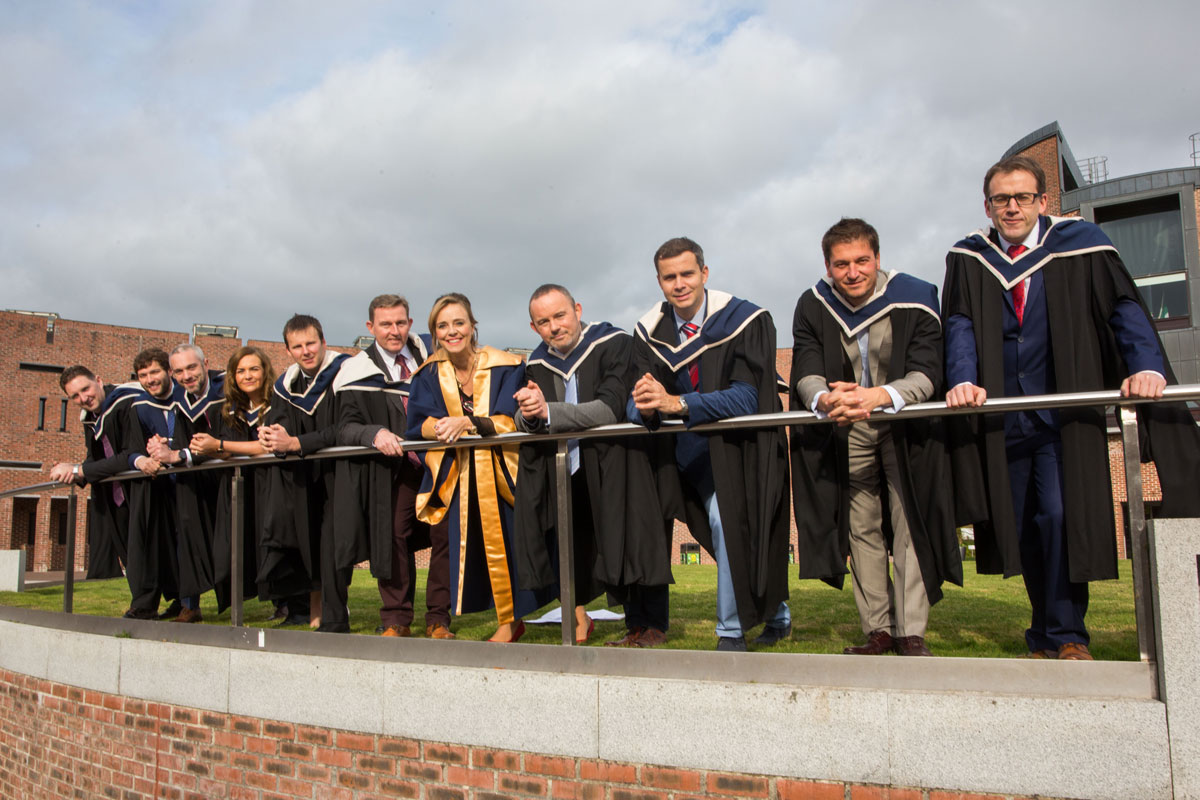 Looking to the future, and in the context of our collaboration with Institute of Technology Tralee towards university designation, we envisage that CIT's Academic Strategy will, in due course, inform the development of the academic plan of the Munster Technological University.
Our Academic Strategy is the culmination of a process of engaged consultation and dialogue, during which we worked to agree and establish institutional priorities for the future development of our academic portfolio. There are 3 academic pillars that will support CIT in pursuit of its academic mission:
Ambitious and visionary student scholarship and teaching
Impactful research and creative scholarship
Expanding and deepening engagement with our broader community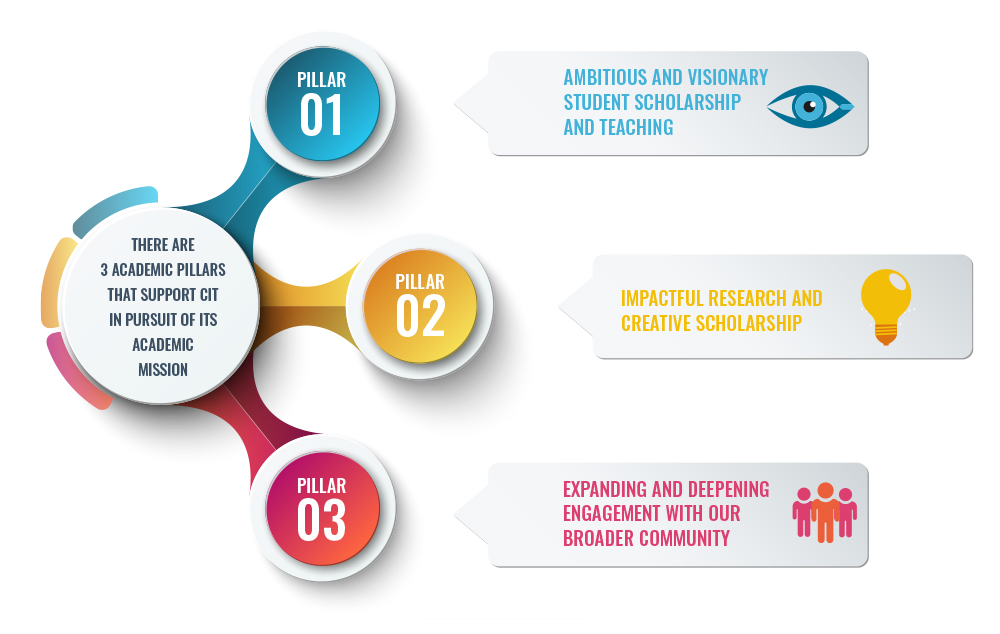 These 3 pillars feed from and nourish each other. They are interdependent, and mutually reinforcing. We recognise and commit to further enhancing each pillar, as well as the channels of interaction between them, so as to effectively realise the ambitious vision of CIT's Academic Strategy. The impact and success will be evaluated through the lifetime of this Strategy.
We would like to express our sincere thanks to all those involved in bringing it to fruition, and we look forward to working together with students, staff and external stakeholders to ensure its successful implementation.