Industrial Internet Consortium Smart Manufacturing Forum at CIT on May 23, 2019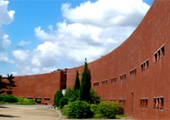 Published on: Tuesday, 07 May 2019
The Industrial Internet Consortium® (IIC™), now incorporating OpenFog, announced it will present the Smart Manufacturing Forum on May 23, 2019, in partnership with two Science Foundation Ireland (SFI) Research Centres Confirm and I-Form. The forum will be hosted by IIC member, Cork Institute of Technology (CIT).
During the forum, attendees will learn about trends, innovations and challenges in smart manufacturing from experts in Artificial Intelligence (AI), 3D printing, supply chain, security and industrial analytics. The Smart Manufacturing Forum will include four keynote presentations and two panel discussions.
"Smart manufacturing is about connecting industrial assets in a factory and the people using them with information systems and business processes," said Dr. Richard Soley, Executive Director, IIC. "With insights based on data analytics, companies can make more informed decisions for transformational business outcomes. At the Smart Manufacturing Forum, technology experts and business leaders will provide their views on smart manufacturing, enabling technologies and their own practical experiences."
Dr. Orla Flynn, Vice President for External Affairs at Cork Institute of Technology, welcomed IIC members to Ireland, stating, "CIT is delighted to host the quarterly IIC meeting at our campus in Cork, and we are especially pleased to welcome members of the public to the Smart Manufacturing Forum, part of the IIC Global Event Series. Given CIT's strengths in cyber-physical systems and smart manufacturing, we see this as a brilliant opportunity to connect Irish businesses and researchers with global thought-leaders and practitioners."
"Confirm - Smart Manufacturing is an SFI and Industry funded Research Centre dedicated to the advancement of Cyber-Physical manufacturing systems to help Ireland lead in a world where smart products are manufactured by smart machines, through smart production systems, with bespoke products delivered through smart supply chains. This is only achievable through the convergence of IoT and digital manufacturing, both of which form Confirm's research agenda. Confirm brings together 9 research performing organisations and over 50 industry partners, and through our community of practice mission Confirm is delighted to work with I-Form and IIC to help Ireland Inc. through this digital transformation," said Confirm Centre Director Professor Conor McCarthy, of the University of Limerick.
"As an SFI Research Centre focused on advanced manufacturing, I-Form is pleased to partner with the Industrial Internet Consortium and Confirm on this industry event highlighting current trends and challenges in smart manufacturing," said I-Form Director Professor Denis Dowling, of the UCD School of Mechanical and Materials Engineering. "Our economy is underpinned by manufacturing: manufacturing is the second largest employer in Ireland and accounts for 36.5 percent of GDP. This event is an opportunity to come together to dissect and discuss some of the key issues facing manufacturers right now, such as how safety, security, privacy and reliability will be assured in this new age of digital manufacturing."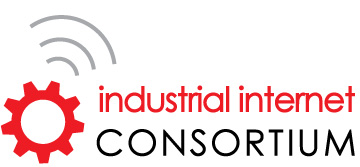 Keynote Speakers include:
Vincent Wang, Chief Innovation Officer, Wanxiang Group
Triona Kennedy, Senior Product Manager, Stryker Orthopedics
Jeff McCann, General Manager, DELL EMC
Prof. John Barrett, Cork Institute of Technology, Nimbus Research Centre
Panel: "Digital Solutions in Manufacturing: Innovations and Value from Industry and Research Perspectives." Moderator and panelists from the following companies, institutions include:
CONFIRM
NUIG
CIT
I-Form
Corlina
Panel: "Trustworthiness Challenges in Smart Factory." Moderator and panelists from the following companies, institutions include:
The MITRE Corporation
Entrust Datacard
Siemens
University of Limerick
CIT
The Smart Manufacturing Forum is free and open to the public, but registration is required.
About CIT
CIT and its antecedents have been associated with education in Cork and the broader region since the 1830s. The Institute, with approximately 15,000 enrolments, offers a wide range of flexible full-time and part-time higher education courses (at all levels up to and including PhD) in art & design, business, engineering, humanities, music, maritime studies, and science & information technology.
CIT has three main campuses: the main campus is in Bishopstown, with the CIT Crawford College of Art and Design and the CIT Cork School of Music both located in the heart of Cork City centre. The National Maritime College of Ireland (NMCI) is located on the lower harbour in Ringaskiddy, County Cork. CIT also delivers programmes in conjunction with Clonakilty Agricultural College in West Cork.
CIT's mission is to provide student-centred, career-focused education and research for the personal, professional and intellectual development of the student and for the benefit of the broader society in the region and beyond.
About Confirm Smart Manufacturing Research Centre
CONFIRM is the Science Foundation Ireland Research Centre for Smart Manufacturing. Transforming Irish industry to become world-leaders in smart manufacturing. Confirm's mission is to transform the manufacturing landscape through excellent research into smart manufacturing technologies, education and outreach programmes, which engage the general public and the creation of a community of practice to allow Ireland to become world leaders in Smart Manufacturing and Industry 4.0. The Centre is a consortium led by University of Limerick including the Tyndall National Institute, University College Cork, Cork Institute of Technology, National University of Ireland Galway, Athlone Institute of Technology, Maynooth University, Limerick Institute of Technology and the Institute of Technology Tralee. The centre is supported by over 50 industry partners including technology providers and end users from the Multi-National Corporation (MNC) and Small and Medium Enterprise (SME) sectors across Ireland. For more information, visit www.confirm.ie
About I-Form
I-Form, the SFI Research Centre for Advanced Manufacturing, is delivering the next level of understanding and control for complex manufacturing processes. Our mission is to shape the future of manufacturing through high-impact research into the application of digital technologies to materials processing. I-Form brings together a nationwide pool of expertise in materials science, engineering, data analytics and cognitive computing. Funded by Science Foundation Ireland, I-Form works with industry to advance the low-cost, low-risk design of new products and the manufacture of high-value components exhibiting enhanced material performance, while reducing processing times and achieving enhanced process reliability. I-Form is funded through the Science Foundation Ireland Research Centres Programme and co-funded under the European Regional Development Fund. It is a partnership between University College Dublin, Dublin City University, Trinity College Dublin, Institute of Technology Sligo, the National University of Ireland Galway, Waterford Institute of Technology and the National University of Ireland Maynooth - along with strong collaborative industry engagement in sectors that include medical devices, aerospace, automobile and microelectronic components. See http://www.i-form.ie/ for more information.
About Industrial Internet Consortium
The Industrial Internet Consortium, now incorporating OpenFog, is the world's leading membership program transforming business and society by accelerating the Industrial Internet of Things (IIoT). The IIC delivers a trustworthy IIoT in which the world's systems and devices are securely connected and controlled to deliver transformational outcomes. The Industrial Internet Consortium is a program of the Object Management Group (OMG). For more information, visit www.iiconsortium.org.