CIT to host the 13th annual European First Year Experience Conference - If a good start is half the work... what is the other half?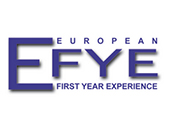 Published on: Monday, 27 May 2019
CIT will host, for the first time in Ireland, the annual European First Year Experience Conference (EFYE) on 17th to 19th June, bringing together delegates from across the world interested in improving the experience of first year higher education students. EFYE is an internationally renowned annual conference in the enhancing first year student experience space, that attracts delegates from all over the world. CIT was selected to host EFYE 2019 based on its stellar reputation for student engagement. This year the conference will welcome over 350 delegates to Cork from 20 different countries, from as far away as Canada, New Zealand, Korea, and Turkey.
CIT evidences its commitment to improving student engagement, progression, and success by the proactive establishment and ongoing resourcing of AnSEO – The Student Engagement Office. As leaders in the student engagement and retention space in Ireland, AnSEO attracted the interests of the EFYE network. AnSEO won the Student Engagement and Communications Award at the Irish Education Awards in both 2017 and 2018.
"CIT's success in the student engagement space is down to our efforts in building institutional trust and capacity for new ways of thinking about and 'doing' impactful student engagement and communications across the Institute. Since 2014, CIT student progression has improved by 10%, ensuring CIT has met, and continues to meet, its agreed targets under our mission based performance compact with the HEA" Dr Barry O'Connor, President, Cork Institute of Technology.
In a first for EFYE conferences, CIT has partnered with the National Forum for the Enhancement of Teaching and Learning to facilitate a national think-tank on 'Student Progression and Success in Higher Education' as part of EFYE 2019. This session will look at how Higher Education Institutions in Ireland can best work to enhance student progression and success in an ever-changing world. The EFYE international committee are keen to replicate national think-tanks in future years.
"Bringing EFYE 2019 to CIT places us on the international map of Higher Education Institutes who are exemplars in how we work with students and staff to ensure that CIT is a place where our students matter and every student counts. We are very keen to maximise the opportunity that the conference presents to join in very important conversations and discussions about how we can continue to enhance and improve higher education provision so that students are best placed to maximise their potential – after all, that is what we are first and foremost about" says Marese Bermingham, Head, AnSEO – The Student Engagement Office and Head, Teaching and Learning Unit, CIT.
The theme for EFYE this year is 'A Good Start Is Half The Work…' and the programme includes over 160 sessions from many different perspectives including; Student Support, Teaching & Learning, Education Research and Policy. Conference themes will look at what student success means, how teaching, learning and assessment can better enhance student engagement and progression and how national and international policy is driving change.
EFYE 2019 will welcome three important and inspiring keynote speakers; iconic world leaders in student engagement Dr John N. Gardner and Dr Betsy Barefoot of the John N Gardner Institute, USA, transitions pedagogy expert Professor Sally Kift, President of the Australian Learning and Teaching Fellows, and change-maker, Dr Gemma Irvine, Head of Policy and Strategic Planning in the Higher Education Authority (HEA) in Ireland.
Keynotes Dr John N. Gardner and Dr Betsy Barefoot say in anticipation of EFYE, "This is our first EFYE conference, all our previous international first-year conference experiences have been with National Resource Center for The First-Year Experience and Students in Transition which we founded in 1986 in the University of South Carolina. We look forward to seeing how our successors have adapted and shaped this international movement to meet the needs of non-US students and higher educators."
For more information
EFYE conference was first run in 20016 and is planned by the EFYE Network, a group of academics and support staff from across Europe, and a hosting university/institution. EFYE is interested in improving the experience of students as they enter and progress through higher education. For more information about EFYE 2019 please visit www.efye2019.ie or contact Lisa Moran, Communications and Events Officer, AnSEO – The Student Engagement Office, CIT at lisa.moran@cit.ie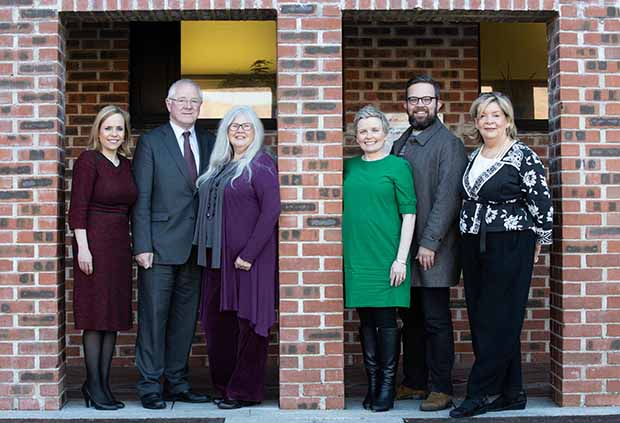 Dr Áine Ní She, Registrar & Vice President for Academic Affairs, CIT; Dr Barry O'Connor, President of CIT; Dr Diane Nutt, Chair of European First Committee; Róisín O'Grady, Will Carey, Student Engagement Office; Marèse Bermingham, Head, CIT Strategic Student Engagement and Retention Initiative.

Image Credit Darragh Kane