ELVES Launches Inaugural Training Programme at CIT to Increase Recycling of Electric and Hybrid Vehicles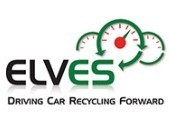 Published on: Tuesday, 10 September 2019
ELVES, the End-of-Life Vehicle compliance scheme, has just launched its inaugural training programme for Authorised Treatment Facilities (ATFs) in the safe handling of end-of-life hybrid, electric and mild hybrid vehicles. The programme is the first of its kind in Ireland and is FREE of charge to attendees.
As the compliance scheme for the End-of-Life Vehicle sector, ELVES saw the need to develop this Electric ELVES programme in response to the increased popularity of electric and hybrid cars, from full electric vehicles (600volt+) to mild-hybrids (48volt+).
The training programme is the first workshop/classroom-based course of its kind in Ireland and is being facilitated by ELVES with the support of the Irish Motor Vehicle Recyclers Association (IMVRA). The accredited tactical training course is being taught by experienced industry professionals Salvage Wire.
The new ELVES training programme will be open to all ATFs in Ireland, not just those in the ELVES ATF Network and will initially be held at three different locations, Cork, Monaghan and Kildare before programme availability is widened nationwide. Cork Institute of Technology is hosting the first session. Allowing all Irish ATFs to access the training programme will expand knowledge and expertise across the country, supporting all ATFs in developing competence in the handling of this new technology.
The training content is designed to address new health and safety risks which ATFs face in handling electric and hybrid vehicles, as well as helping to provide solutions to the challenging environmental reuse, recycling and recovery targets set out in the ELV Regulations. This course will be of immense value to ATFs and there has been much interest in the training sessions.
According to ELVES Environmental Compliance Manager Elena Wrelton, "ELVES is very much committed to ensuring that all ATFs across Ireland have access to bespoke and relevant expertise, support, information and training programmes that are industry specific and pro-actively address key issues impacting the sector."
"It is of critical importance that those working in the industry are equipped with the resources available to be fully confident and competent in dealing with the correct reuse and recycling of all types of vehicles." said Ms Wrelton.
Dr. Michael J. O' Mahony, Head of Dept. of Process, Energy and Transport Engineering, added, "CIT is delighted to be hosting the first of this new series of Electric ELVES training programmes. The demand for electric and hybrid cars is continuously increasing. Both academia and society need to be continuously developing new methods of minimising the environmental impacts of transport for the benefit of future generations. This Electric ELVES training course is one of those positive steps forward."
The Electric ELVES programme already provides a range of supports to Irish ATFs when they receive a vehicle containing an industrial battery, such as an electric, hybrid, plug in hybrid, or mild hybrid vehicle. After completion of this training, attendees will be further supported in the safe handling and removal of batteries. ELVES has focused on facilitating training, providing model-specific dismantling information via the International Dismantling Information System, technical support in the event that the vehicle/battery is damaged and free collection and recycling of the battery, if required.
The course is provided free of charge to ATFs, and ELVES expects to run additional dates in the future. Interested ATFs who were not able to make this first set of training days should contact ELVES www.elves.ie to register their interest for future training days.
The mission of ELVES is to improve the processing of End-of-Life Vehicles in Ireland. Data from the programme supports the achievement of the 95% reuse, recycling and recovery targets for End-of-Life Vehicles as well as the 50% recycling targets for these types of batteries under the Battery Regulations.