Successful PhD defence by Tom Rice from the Department of Biological Sciences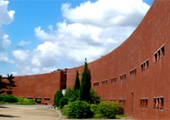 Published on: Monday, 09 September 2019
Congratulations to Tom Rice from the Department of Biological Sciences on his successful PhD defence this week. Tom's thesis was titled Characterisation of heterofermentative lactic acid bacteria and their application to beverage fermentations for sugar reduction.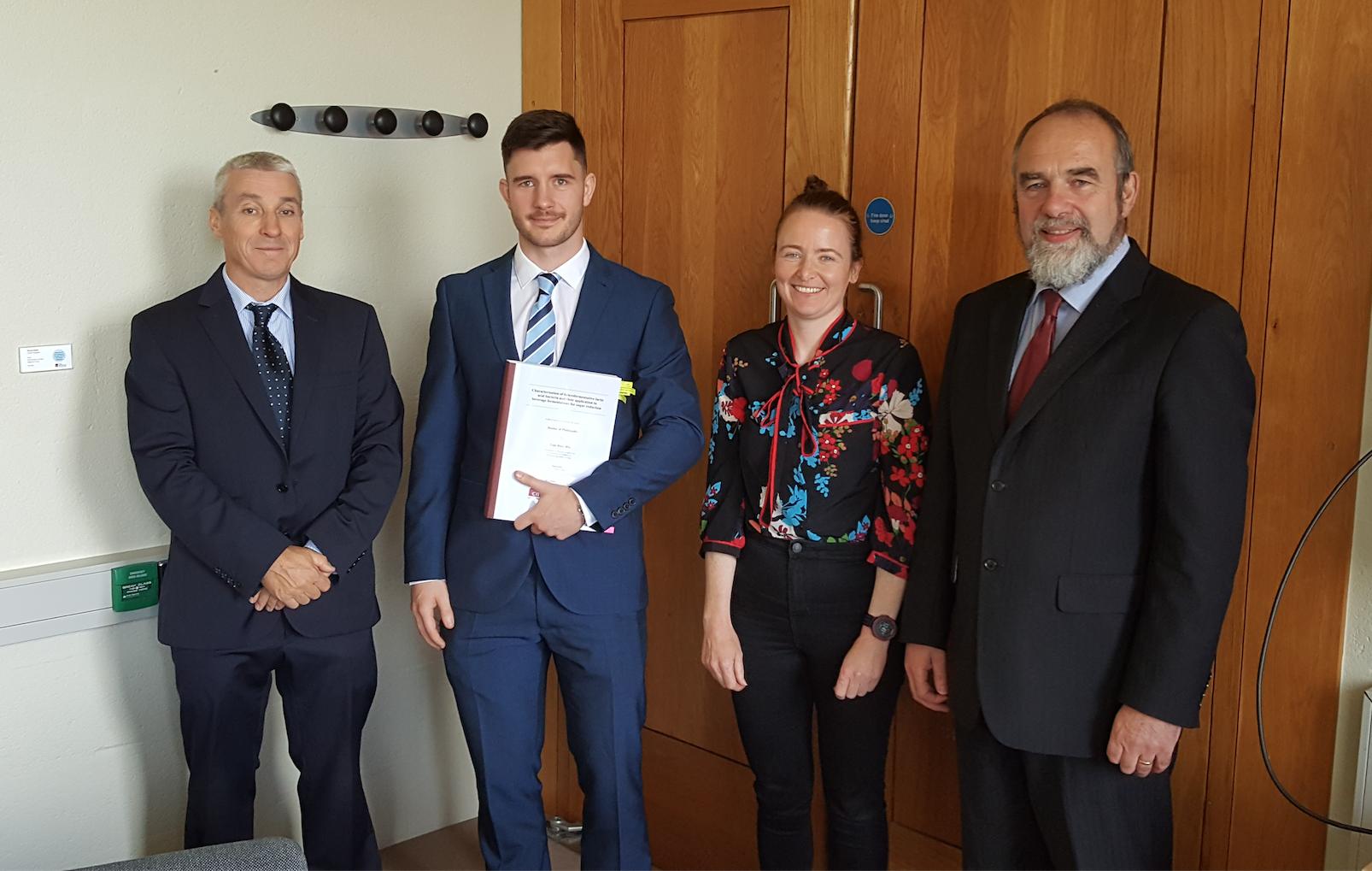 Photo shows (left to right) Professor Aidan Coffey, CIT (Supervisor), Tom Rice (PhD candidate), Dr Rosemary Rea, CIT (Internal Examiner) and Dr Tom Beresford, Teagasc (External Examiner).
In his PhD viva, he demonstrated his deep understanding of microbial metabolism, genomics and bioinformatics, genetic engineering and protein purification, and analytical chemistry of microbial metabolites.
One of the outstanding findings of his thesis was the discovery and characterisation of an unusual hyper sugar-converting strain of Leuconostoc citreum, which could potentially be used to lower the sugar content in fermented foods and beverages. Tom Rice from Cobh, Co. Cork graduated with a first-class honours BSc degree in Biomedical Science from CIT/UCC in 2014. He then worked as a research assistant on a SafeFood project in CIT before starting his PhD in the Department of Biological Sciences in February 2015. His thesis generated five first-author and three second-author manuscripts for the top international journals in the field of his PhD project, all of which are at various stages of the publication process, with four already in print. He also presented his results at several international conferences.