CIT BCO hosts Space Industry Day as part of Space Week Ireland 2019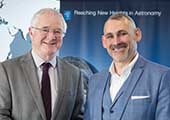 Published on: Saturday, 19 October 2019

On 11th October 2019, investors, entrepreneurs, and space industry experts converged for a Space Industry Day at Cork County Hall. During this meeting, established Space Industry professionals and experts introduced Irish industry representatives and entrepreneurs to the opportunities presented to them by Ireland's emergent space sector. Ireland recently joined the European Southern Observatory and was a founding member of the European Space Agency. Both groups present funding and employment opportunities to Irish citizens and businesses, and each had representatives at the meeting to inform Irish businesses on how best to avail of these opportunities.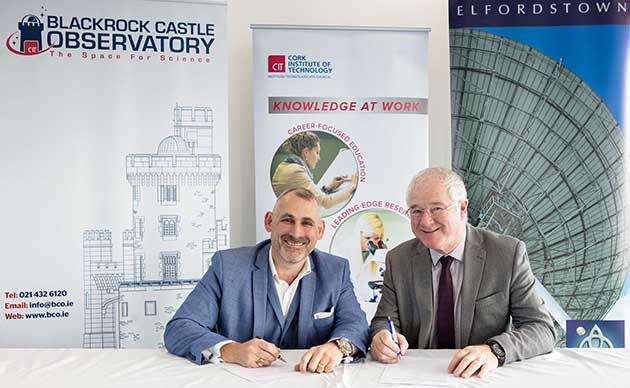 Pictured at the Space Industry Day event at County Hall, Cork, Dr Barry O'Connor, President of Cork Institute of Technology, and Mr Rory Fitzpatrick, CEO of the National Space Centre, signed a Memorandum of Understanding to underpin their shared commitment to ensuring Irish companies are primed to exploit the opportunities presented by the New Space Sector.
The meeting, organised by CIT Blackrock Castle Observatory, also marked an important milestone in the development of the Irish Space Industry as Dr Barry O'Connor, President, CIT, and Mr Rory Fitzpatrick, CEO, National Space Centre (NSC), signed a Memorandum of Understanding on a joint commitment to develop and promote the Irish Space Sector. These partnerships between public and private bodies have become the new norm in an industry that has traditionally been dominated by large public agencies such as NASA.
The memorandum will see the two bodies work together to:
Maximise the use of the assets of Ireland to create a vibrant space industry ecosystem;
Promote Ireland as a hub for the international space industry;
Create a space industry campus in Ireland;
Maximise the level of investment in space industry funding nationally;
Create new educational programmes which support the development of the space industry;
Attract traditional industry sectors to engage in space industry product and service development; and
Ensure that the citizens of Ireland engage with developments in "New Space" and the space industry more generally.
"It is important that industry in Ireland is supported to exploit the excellent opportunities afforded by the rapidly developing space sector. CIT is very happy to collaborate with the NSC in providing this strategic support," stated Dr O'Connor.
Mr Fitzpatrick commented, "As Europe's most westerly teleport located near Midleton, Co. Cork, the National Space Centre is uniquely positioned to provide cutting edge services to Irish companies seeking to exploit space industry opportunities. We are delighted to work with CIT to ensure that that these opportunities will be exploited by Irish firms."
Earlier this year, Minister John Halligan of The Department of Business Enterprise and Innovation announced the Space Strategy for Enterprise, signalling Ireland's commitment to establish itself as a world leader in the new phase of an ever-evolving space sector, or Space 4.0 as it is often called. This industry, currently worth $350 billion, is projected to be worth $1 trillion by 2030[1]. Ireland's highly educated workforce and technological infrastructure sees us well positioned to exploit the opportunities this growing industry presents.
The Space Industry Day brought a busy Space Week Ireland 2019 to a close. Space Week Ireland which is coordinated nationally by BCO and funded by SFI placed second in the world for Space Week events in 2018 with a reach of over 36,000 people and provisional reports suggest that 2019 has been even more successful with a reach in excess of 50,000 people.
[1] Source: https://www.eib.org/attachments/thematic/future_of_european_space_sector_en.pdf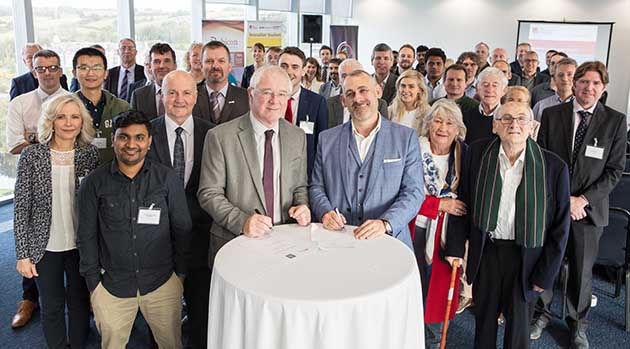 Photo credit: Michael O'Sullivan/OSM PHOTO