€18.75 million in funding announced for CIT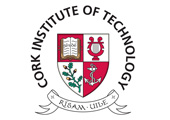 Published on: Tuesday, 17 December 2019
Cork Institute of Technology (CIT) is delighted to welcome the announcement by Ministers McHugh and Mitchell O'Connor of €18.75 million in funding for refurbishment works on the CIT Bishopstown Campus. With a student population of almost ten thousand on the Bishopstown campus alone it is essential that the core infrastructure buildings meet the requirements of a modern third level community.
"This building work will result in a significant upgrade in facilities for students and staff and, to be honest, not before time. In the context of Project 2040, CIT has been widely acknowledged as a driver of regional economic and community development, going right back to the days of the Crawford Technical Institute and subsequently, the Cork Regional Technical College. CIT, particularly in the context of the establishment of the Munster Technological University in partnership with IT Tralee, will build on this strong tradition to enhance the education of profession focused, and innovative, graduates to sustain and develop community, economic, and cultural growth across the region" says Dr Barry O'Connor, CIT President.
"Revamping the 1970's building stock will also enhance CIT's offering to Irish and international students alike. 2020 will be a busy year on campus as this refurbishment ramps up and construction work commences on the new CIT Sports Arena" he concluded.