Cork Institute of Technology and Endicott College Collaboration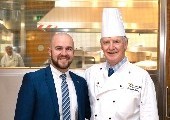 Published on: Friday, 13 December 2019
Cork Institute of Technology (CIT) is delighted to continue its partnership with Endicott College, USA, which facilitates the exchange of students and faculty. During the academic year 2017/2018, Ireland attracted close to 12,000 Study Abroad students and today Ireland ranks as sixth most popular global destination for US students. CIT launched its US Study Abroad Programme in November 2018, and to date has welcomed close to 50 students through its partnership with Endicott College.
This week, Mayo man and chef, Dr Brendan Cronin, Assistant Professor in Hospitality Management at Endicott College, visited the Department of Tourism & Hospitality at CIT, to engage with both students and lecturers. Dr Cronin said "it is fantastic to be back on the home ground to engage with Irish students and staff for skills development and knowledge exchange. The similarities between both institutions are clearly visible across a broad spectrum of courses, departments, and community outreach efforts on both sides of the Atlantic."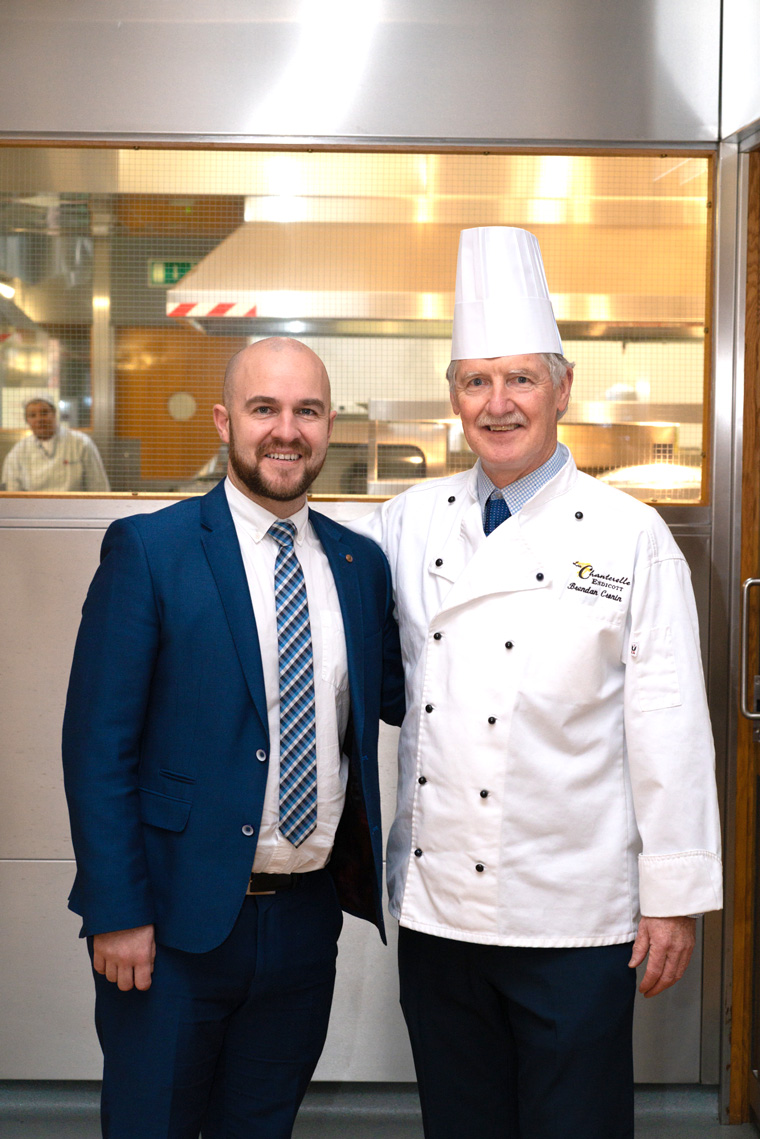 Dr Orla Flynn, Vice President of External Affairs at CIT said, "we extend a warm welcome to Dr Cronin, along with all the Endicott students who are studying in CIT as part of a Study Abroad exchange agreement. This is the second year of this very special partnership and we are also very pleased that Endicott are hosting some of our own CIT students at its magnificent campus just north of Boston. It is vital that our students acquire a global perspective during their education and the opportunity to engage daily with international students will stand them in good stead. We look forward to continued strengthening of this relationship in the future and welcoming many more students and lecturing colleagues from Endicott College in the years ahead."
Building on its reputation for high quality education, CIT provides an extensive range of programmes leading to internationally recognised accredited qualifications for international students. The influence of industry which is apparent at every level of CIT's educational system attracts students from the US and around the globe. Globalisation has changed the way in which we live and work. The Study Abroad Programme at CIT, and its partnership with Endicott College, will ensure that students will be equipped with the international skills and expertise they require.
"It's difficult to imagine a better partner for Endicott College than CIT, or a better community for our students to learn, grow and develop global fluency, than Cork. As institutions, we share a common set of values and beliefs around academics, work placements, and student success. As people, we share a common ethnic heritage and rich historical ties between Cork and Boston. We are grateful for the opportunities for student and faculty exchange, which enrich our campuses in countless ways." said Warren Jaferian, Dean of International Education at Endicott.
Preparations are currently underway in CIT for the next group of Study Abroad students from Endicott College who will arrive in Cork in January 2020. Speaking about the partnership, CIT President, Dr Barry O'Connor said, "Endicott College students are making a fantastic impression right across the CIT community and are great ambassadors for their country, college, and families. We are confident that on their return to the US they will carry a very positive message of the welcome they have received here in Cork and the profession-focused education they have experienced in CIT. We look forward to growing our exchanges with Endicott over the coming years."