Cyber Security Professor post specifically for women approved for CIT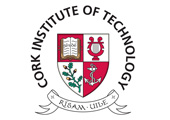 Published on: Friday, 03 January 2020
Mary Mitchell O'Connor T.D. Minister of State with special responsibility for Higher Education today (3rd January 2020) announced the approval of 20 posts at professorial-level in higher education.
This announcement is being made under the Minister's Senior Academic Leadership Initiative, the goal of which is to accelerate progress in achieving gender balance at the senior academic level in higher education institutions.
SALI is an innovative and transformational positive action initiative being implemented across higher education alongside the Gender Action Task Force championed by the Minister and launched in 2019.
The posts now being announced were approved by an expert international assessment panel chaired by Professor Lesley Yellowlees, CBE, Professor in the Chemistry Department of Edinburgh University.
Recruitment into these posts which will now be initiated by the relevant HEIs. The recruitment process in each HEI will take place to the highest standards of assessment, evaluation and rigour consistent with the seniority of the professorial-level posts to ensure the quality and excellence of the appointments made in due course.
CIT President, Dr. Barry O'Connor, said "The Senior Academic Leadership Initiative (SALI) , pioneered by Minister Mitchell O'Connor, marks a significant milestone towards promoting gender balance at senior academic level across Irish Higher Education. The success of CIT's proposal for a senior leadership position in Cybersecurity recognises both the Institute's high national standing in Cybersecurity as well as our championing of Equality, Diversity & Inclusion (EDI) across the full CIT community- students, staff and community-wide interaction.
This new position will further advance CIT's active promotion of Women In Technology, particularly at senior leadership level, as well as adding another role model to inspire the Cork-born I WISH programme which encourages young females to pursue careers in STEM (Science, Technology , Engineering & Maths). This new high level role in Cybersecurity will further enhance the talent and skill pool available to the National Cyber Security Cluster which is headquartered at CIT. CIT looks forward to embedding EDI as a key foundation principle as it evolves towards the Munster Technological University in partnership with IT Tralee".
Minister Mitchell O'Connor said: "This is a great start to 2020 and is truly a game-changing moment in Irish academia. I am incredibly proud that this intervention will ensure a swifter gender re-balance, addressing the current-representation of women at the highest levels of our institutions. I am delighted to be able to announce that 12 of our institutions have been successful under SALI. I was truly inspired to see the calibre and ambition of the 20 successful posts that are being approved.
SALI is an international best practice example of the innovation and indeed ambition required to drive the delivery of gender balance objectives in our society.
We know that the excellence of our female academics and their vast contribution to research and education has not yet resulted in an appropriate level of representation of women at the highest levels. This initiative is supporting higher education institutions that are already taking proactive steps to address gender imbalance to take a leap forward in this area, always with 'excellence' at the heart of recruitment and promotion policies.
I would like to express my appreciation to all those who have participated in this initiative from its earliest inception, who have supported me in my drive to make this happen, particularly those across the higher education system who have recognised the urgent need for this essential measure.
I have no doubt that the Senior Academic Leadership Initiative will attract outstanding applicants from within the higher education sector in Ireland and internationally. Appointments to these posts will be subject to the highest standard and rigorous assessment processes as currently adopted by the institutions for prestigious posts at these levels.
Minister Mitchell O'Connor concluded:
This initiative is one of a number of actions in the 2018 Gender Equality Taskforce Action Plan. It is contained within a suite of initiatives to bring about sustainable organisational change and to empower a culture of gender equality in higher education institutions. In particular, I am pleased that the Centre of Excellence for Gender Equality in the HEA was established earlier this year. It will be a key enabler to ensure sustainable change, by providing centralised support for institutions, sharing of good practice, and funding innovative organisational and cultural change initiatives nationally. Another call will be announced in Q2 of 2020".