Re-thinking Waste Plastics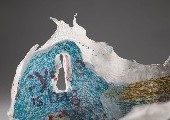 Published on: Sunday, 01 March 2020
Textile artist Helen O'Shea represented Cork Institute of Technology Crawford College of Art and Design at the American Geophysical Union (AGU) Fall Meeting 2019 in San Francisco; their mission is to promote discovery in Earth and Space science for the benefit of humanity.
Scientists, Artists, and Earth: Cooperating for the Planet was the session title.
Helen's research looks to create new narratives for waste plastic. Plastic is a valuable material to society; its disposal is problematic. Does art and the artist have agency to change this narrative: can waste plastic have value as an art material? She wants to bring this question into contemporary art practice. Exploring the potential of this material in this context will transform its status and present its potential in a new way.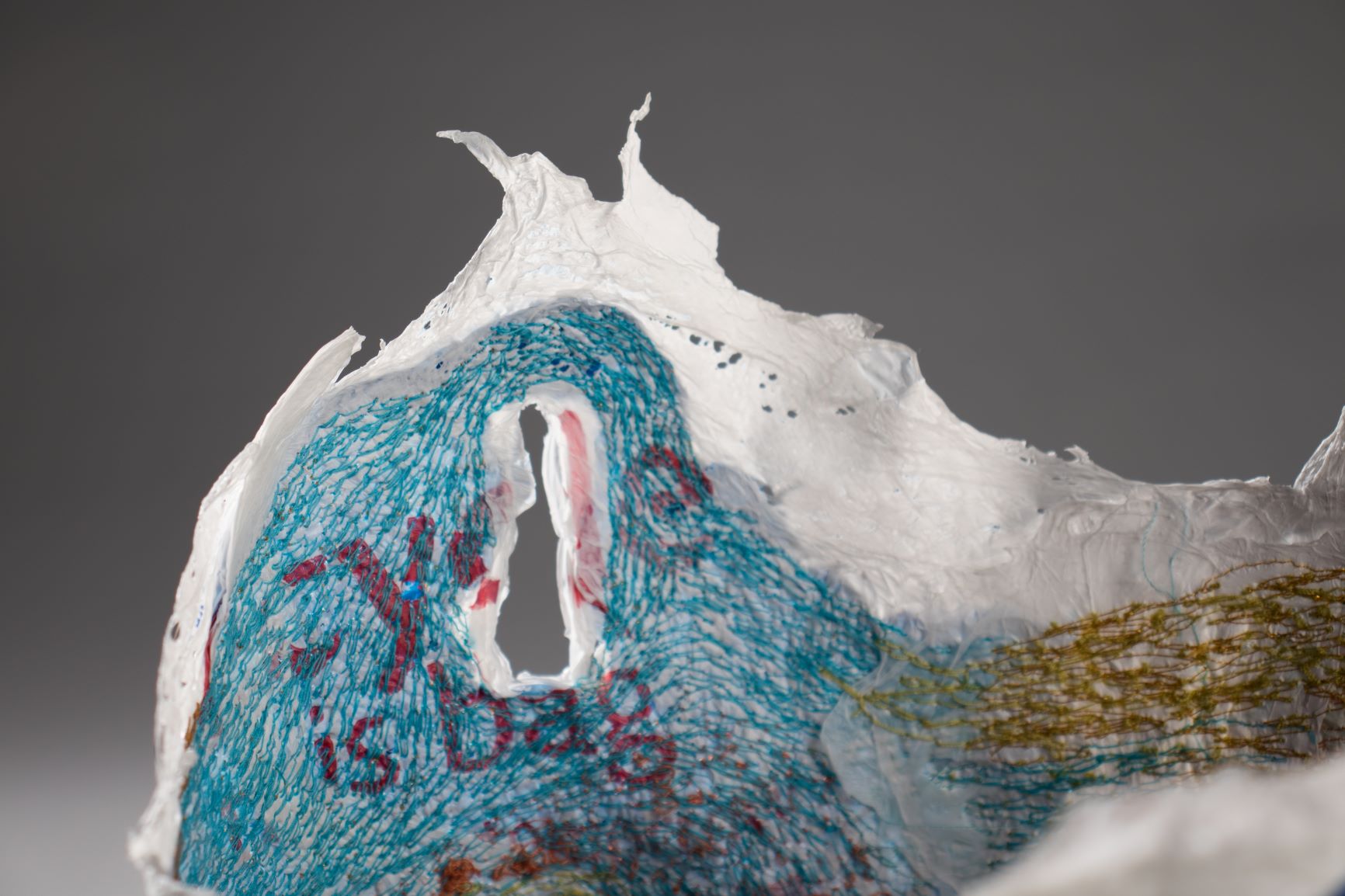 Helen uses plastic bags, plastic objects found on beaches thrown back at us by the sea, milk cartons, bottlecaps, and food packaging in her artwork.
In San Francisco O'Shea also connected with an innovative waste recycling company Recology, which offers a wide range of education and interaction within their facility for educational purposes. She hopes to import their initiatives and innovations to Cork.
As part of O'Shea's ongoing MA research, she has engaged a group of artists to incorporate waste plastics into their practice. The results are both thought provoking and inspirational. The artwork will be exhibited at The Lord Mayors Pavilion, Fitzgerald Park, Material Decisions which will run from 2-18th April 2020.