CIT To Provide Funded Course Places To Address Industry Skills Needs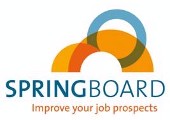 Published on: Friday, 26 June 2020
Under the 2020 Springboard+ and Human Capital Initiatives, CIT has secured in excess of €4.5M to provide almost 800 course places for those who are seeking to reskill or upskill. Approximately 550 of these places will become available in September 2020 with the balance becoming available over the following two years.
These funded places are spread over 23 courses in a broad range of disciplines including Cybersecurity, Cloud Computing, Data Science and Analytics, Quantity Surveying and Culinary Skills, as well as in Automation & Control, Supply Chain Management, Manufacturing Practices & Systems, Information Design & Development and Leadership Development.
The full list of courses and eligibility criteria is available at www.springboardcourses.ie. Springboard courses will open for applications on June 25th.
The Springboard+ initiative provides free higher education courses in areas of identified skills needs to unemployed people, those previously self-employed and those returning to work. For employed participants who wish to upskill, 90% of the course fee will be funded by the Government.
The Human Capital Initiative (HCI) offers incentivised places on a range of newly-developed courses for graduates to reskill in areas where there is evidence of skills shortage and emerging technologies.
All CIT courses have been designed and developed in close collaboration with our local and regional employer partners, to address areas of immediate and future growth and ensure a dynamic pipeline of job-ready graduates.
These courses, ranging from level 6 to Level 9 will be offered in flexible, blended learning modes to suit the needs of learners as they acquire industry relevant skills and valuable qualifications.
According to Prof Irene Sheridan, Head of Extended Campus, CIT, "With a focus on sustainable employment, all courses respond to digitalisation and the future world of work ensuring that future-proofed graduates are equipped with management and leadership skills as well as transversal skills to meet the needs of growing and emerging sectors of the economy."
Michael Loftus, Vice President for External Affairs at CIT stated that "As CIT moves forward with IT Tralee to establish the Munster Technological University (MTU), we are fully committed to the development of graduates who have the skills, positive attitude and overall ability required by industry. While this focus has always been centrally important to our work, it is now more vital than ever that we work to support industry at a time of unprecedented challenge associated with the COVID-19 pandemic. This funding will enable us reskill and upskill those seeking employment, as well as those who are currently in employment, at their time of greatest need. Our Extended Campus and academic departments are committed to industry engagement and our partnerships with enterprises and representative groups, such as the South West Regional Skills Forum, ensure that our courses are current and relevant. The work-based learning approach which has been designed into these courses will maximise the employability of the graduates."
*Details on available courses, eligibility and the application process are available at www.springboardcourses.ie
List of Courses:

Details on available courses, eligibility and the application process are available at www.springboardcourses.ie
Am I Eligible? View CIT Courses >>
See the Frequently Asked Questions (FAQ) section on www.springboardcourses.ie for more information on eligibility.
General advice is also available from a range of sources, including:
For more information contact CIT by E: springboard@cit.ie or T: 021 433 5040.
All of the courses have a minimum entry requirement. Please note that CIT offers a Recognition of Prior Learning system, details of which can be found here.
In CIT RPL can be used to gain:
an exemption or mark for a module or for a number of modules;
entry to a course in first year where an applicant may not meet the standard entry requirements;
advanced entry to a course at a stage other than first year.

There are two main categories within RPL
the recognition of learning which has already had formal certification within the higher education system in Ireland or abroad, often referred to as formal learning.
the recognition of learning which has been gained through experiences in the workplace, in voluntary work or elsewhere, usually referred to as experiential learning.

Springboard+ is co-funded by the Government of Ireland and the European Social Fund as part of the ESF programme for employability, inclusion and learning 2014-2020.