Statement re Academic Year 2020/2021 (23 July 2020)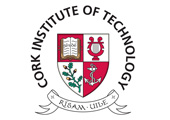 Published on: Thursday, 23 July 2020
The Institute continues to work on the schedule and mode of delivery for Academic Year 2020/2021. Given the dynamic nature of the COVID-19 pandemic, and on-going consequent updates from Public Health authorities and Government Departments, it is not yet possible to issue final detail as to how individual programmes will be delivered. A strong element of remote Teaching, Learning & Assessment will clearly be a feature of this delivery. The nature and extent of on-campus activities for a particular programme or Year will be influenced by the nature of the programme discipline, social distancing rules and other Public Health advices as may pertain as the Academic Year progresses.

The general start date for Semester 1 Teaching, Learning and Assessment will be Monday 21st September 2020 for continuing and part-time students in CIT Bishopstown, CIT CSM, CIT CCAD and NMCI.

Subject to the CAO process, CIT 1st Year delivery is scheduled to commence on Monday 5th October 2020.

The Institute fully appreciates the concerns of students and their parents as they plan and budget for accommodation / transport options for the year ahead. Mirroring the on-going national discussion on the pace of the Roadmap for Re-opening Society and Business, CIT is evaluating the possibilities and options available for 2020/2021. As soon as it is possible to bring greater clarity to the situation the appropriate details on programmes and on-campus delivery will be published directly to students and available on http://covid19.cit.ie .
Dr Barry O'Connor
Uachtarán
CIT

23/7/2020