CIT Academic Delivery Model 2020/21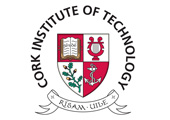 Published on: Wednesday, 09 September 2020
The Academic Delivery Model for 2020/21 below, has been developed in a climate of uncertainty but is based on two guiding principles: the health & safety of CIT students and staff and the effective and consistent delivery of academic programmes maintaining the integrity and high academic and professional standing of our CIT awards. The model assures the continued access to the expertise of our academic staff – profession-based lecturers who want what is best for CIT/MTU students and for their respective professions.
The progress of the COVID-19 pandemic and the consequent public health guidelines will dictate our activities for 2020/2021 and the delivery schedules for respective programmes take into account that these guidelines are likely to change over the year. Numbers of students and staff on campus activities at any given time will clearly be limited due to social distancing rules. Hence the design of the Blended Delivery Model, limiting oncampus time unless deemed essential.
The Student Experience is central to the CIT Community ethos, never a peripheral consideration. This will continue to be so because we want to be so and we will make it so. New supports have already been designed to complement existing Student Support Services to ensure each student will get a rich experience of Higher Education over Academic Year 2020/2021. We will work with our CIT Students Union to reach out and include all students. Our incoming First Year students will be a particular priority.
COVID-19 continues to be an unprecedented emergency. We will work together as students and staff to ensure that the continued focus is on the relevance and professional standing of our individual programmes while simultaneously prioritising the health and safety of students, staff, their families and the community at large.
IS FÉIDIR LINN !
Dr Barry O'Connor, Uachtarán, CIT
Please note that document is subject to change so check website for latest version