Dr Wendy Oke develops TeachKloud, a cloud-based management and compliance application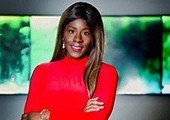 Published on: Thursday, 29 October 2020
Dr Wendy Oke, Entrepreneur and CIT Alumna
Mark Twain once said, 'the two most important days of your life are the day you are born and the day you find out why?'

"CIT and lots of prayers - definitely encouraged me to start the journey of my why?"
Wendy Oke raised €750,000 to create a start-up that helps preschools comply with regulations like COVID-19 guidelines, reduce paperwork, and communicate with parents. The concept came about through her undergraduate degree and doctoral studies in CIT.
Wendy started her CIT journey in 2011 but wanted to quit every day during the first year of her undergraduate degree. She studied the BA in Early Childhood Education and although she had enormous respect for teachers, she felt completely out of place. "I did not know if this was the right career path," Wendy said. She finally decided to embrace the unknown during the second year of her degree. She loved the course. It was during this time, that she started to notice serious flaws in the preschool system. There was low pay, lack of recognition, but so much responsibility on teachers.
A pivotal part of her journey came during placement in various pre and primary school settings. The practicality of placement forced her to grapple with real-world problems in the teaching profession, while constantly challenging herself to identify possible solutions. She also noticed that many teachers were struggling with the paperwork associated with educational and safety standards.
Wendy said, "My PhD supervisors, Dr Judith Butler and Dr Cian O'Neil, were instrumental in the growth of my professional development." She was encouraged to think outside the box and conduct innovative research, which resulted in the development of TeachKloud, a cloud-based management and compliance application.
TeachKloud currently supports preschools in everything from accident forms, risk assessments, daily records to attendance, suggestions for quality practice and instant communication with parents. It is also used by further educational colleges to guide future preschool teachers in using technology to comply with regulations and provides on-demand training in courses like First Aid, Manual Handling, Food and Fire Safety.
"I'm still not certain of the future and COVID-19 has certainly taught us that life can change instantly. However, the lessons I learned in CIT and the amazing people I met, will stay with me, irrespective of where my professional life leads," said Wendy.
You can also listen to Wendy's inspiring story on The Alumni Podcast Series
The CIT Alumni E-News features individuals or organisations in which CIT alumni play a crucial role. If you would like to share your story with us and the wider alumni community please contact the CIT Alumni Office by email alumni@cit.ie
.