MTU Cork Live Q&A Webinar for CAO Applicants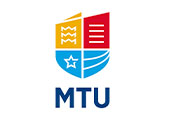 Published on: Wednesday, 20 January 2021
Munster Technological University Cork (MTU Cork) will host a Live Questions and Answers Session for prospective CAO students on Wednesday January 27th from 2.30pm to 4.30pm, and will cover areas such as Business, Engineering, Science, Humanities, Computer Science, Art, Music & Maritime.
Representatives from all areas within MTU Cork will be on hand to answer any questions or queries. This session will be particularly beneficial for students filling in their CAO Form for the 1st of February deadline. Our online session will begin with a presentation from the Careers Office in MTU Cork - 'Completing your CAO Application – Top Tips'.
If you have any unanswered questions or would like more information on some of our courses, please register for this event by clicking the button below. Any questions you have should be emailed to cao@cit.ie.
Timetable of Speakers
Wednesday 27th January 2021
2.30pm – 2.45pm Completing Your CAO Form – Top Tips (Caitríona Horgan, Careers Advisor)
2.45pm – 3.30pm Overview of courses in the Faculty of Business & Humanities including MTU Crawford College of Art & Design and MTU Cork School of Music (Gerard O'Donovan, Head of Faculty)
3.30pm – 4.15pm Overview of courses in the Faculty of Engineering & Science including the National Maritime College of Ireland (Tim Horgan, Head of Faculty)
4.15pm – 4.30pm DARE and HEAR schemes (MTU Cork Access Office)
MTU Crawford College of Art & Design CAO Applicants Webinar
Monday 25th January 2021 at 7pm
Sign up by clicking the button below to hear about arrangements for digital portfolio submissions for 2021 & instruction on how to photograph compile, edit and digitally submit your portfolio. This webinar is for applicants, teachers, tutors, parents, guardians, and we look forward to answering your questions after presentation.
On 1st January 2021, CIT joined Institute of Technology Tralee to establish Munster Technological University (MTU). As a consequence, incoming students will enjoy many additional benefits, such as the following:
The range and quality of services and supports available to students will be enhanced.
Students will have a greater range of options available to them in relation to course choice, progression opportunities, research and industry placement.
Graduates will be able to avail of a greater selection of options nationally, and internationally, for further study and participation in research.
Graduates will experience enhanced employability both in Ireland, and internationally, as MTU graduates.
MTU Cork held a very successful 'Virtual Open Fortnight' in November 2020 and recordings of all sessions can be viewed at www.cit.ie/cao/recordings