MTU Succeeding Together Series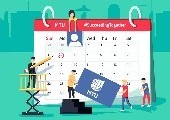 Published on: Friday, 19 March 2021
MTU Launches Exciting "Succeeding Together" Series to Counteract Lockdown Fatigue
Munster Technological University (MTU) has developed the "Succeeding Together" series to help people during a time when the world is suffering from lockdown fatigue. The goal is to provide people with an opportunity to explore activities which will be good for their physical and mental health, as well as being interesting and practical. During the series, participants will have the opportunity to learn how to prepare a great meal, explore their artistic talents, consider how to become an entrepreneur and learn about new technologies, as well as understanding more about space and the universe in which we live.
Streamed on Monday evenings at 7pm and designed to help those who wish to explore new activities in a practical way, these events will be of interest to everyone.
The series will commence on Monday, 22nd March and run until Monday, 31st May. MTU will also be running fun competitions for some very nice prizes.
Details of events over coming weeks are included below:
Watch Live at www.mtu.ie/succeedingtogether
Culinary & Mocktail Demonstration
Monday 22nd March from 7pm to 7.45pm
Get the family together to learn how to cook a great meal and accompany it with some non-alcoholic cocktails! This online event will include a culinary demonstration by Culinary Lecturer Chef, JJ Healy, and a non-alcoholic beverage demonstration by Beverage Lecturer, Gail Cotter.
Space – An opportunity for all
Monday 29th March from 7pm to 8pm
New Space is an emerging industry sector expected to be worth a trillion dollars by 2030. From the scientific exploration of the cosmos through to space rovers, lunar villages, using satellites for the benefit of society, environmental monitoring, automated vehicles, rural broadband and more, this is a very exciting time to get involved in space. Learn about the latest developments during this event.
Presented by Dr Niall Smith (Head of Research, MTU Cork Campus) & Alan Giltinan (Senior Researcher, MTU Blackrock Castle Observatory)
Coding at Home
Monday 12th April from 7pm to 8pm
All students are natural scientists and engineers. They love to question, tinker, experiment and play. Robotics and coding enable students to learn through play and to create an identity for themselves as STEM learners. The Coding at Home workshop will demonstrate how to use VEX VR code to draw images. The workshops are suitable for families and students aged from 7 to 17 years. Hosted by the MTU Science for Life programme, it will use the same code programming language used in the VEX Robotics Competition.
Presented by Dr Sharon Lawton (Science for Life Officer) & Jonathan Comerford (VEX Robotics Events Coordinator)
In addition to the above, many more events will be announced over coming weeks on www.mtu.ie/succeedingtogether
According to Michael Loftus, Vice President for External Affairs at MTU, "MTU is very aware of the difficulties and challenges that people are facing as a consequence of COVID-19. In an effort to provide new opportunities, and to help people explore new interests in a fun and practical manner, we have developed the MTU Succeeding Together Series. Colleagues from across a wide range of areas in MTU are delighted to support the rollout of this series and are looking forward to engaging with as many people as possible across all communities at this challenging time."