Introduction to Portfolio Preparation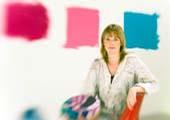 Published on: Tuesday, 30 March 2021
This FREE course is designed to introduce TY and Senior Level Secondary School students on how to pursue a career in the Arts, to the idea of portfolio creation and an insight into life as an Art student. This preparatory programme is suitable for both TY Class groups and Leaving Certificate Students and provides a platform for creative ideas and skills to produce a diverse body of work

Class groups and individuals will embark on developing the core skills on how to produce a creative portfolio suitable for entry into third level art and design colleges. Specialist Lecturers will guide students through a number of artistic media such as: drawing, painting, printmaking, graphic design, and 3D construction. Emphasis will be placed on the development of drawing and observational skills through making.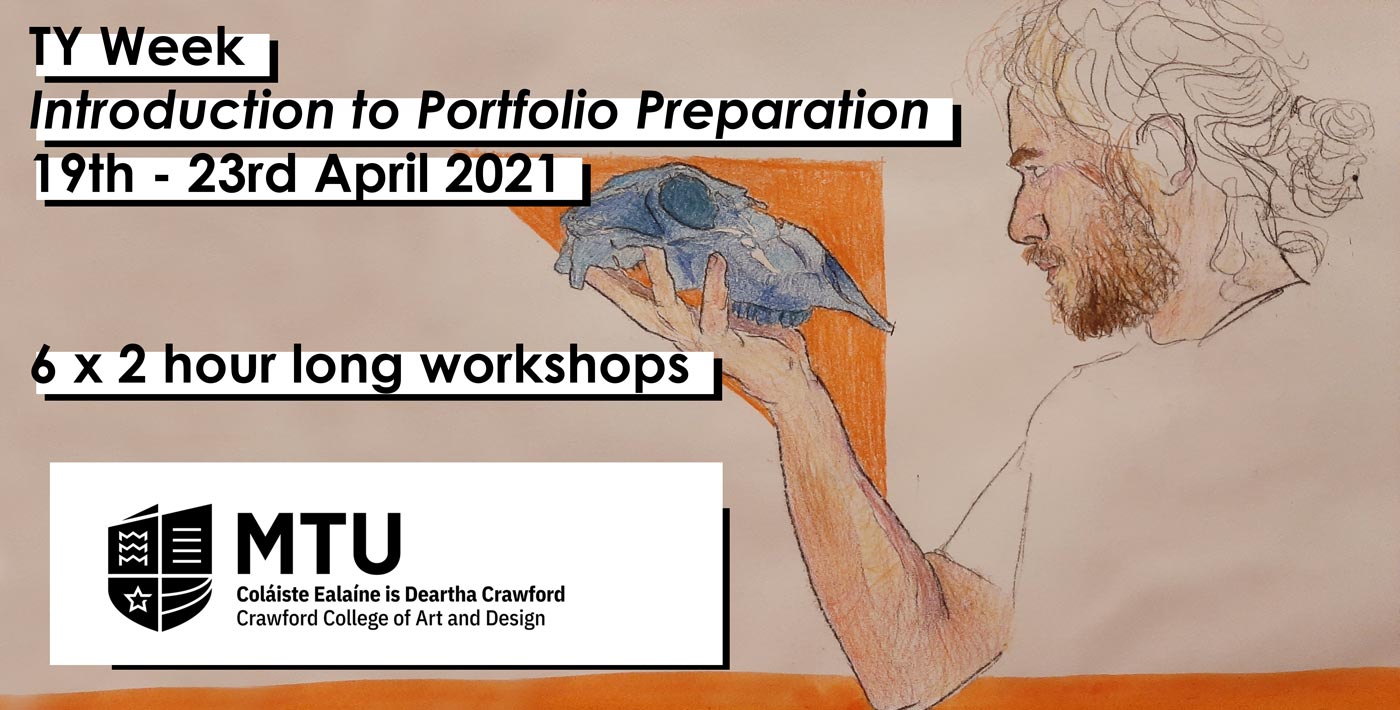 Session 1: Introduction: First Impressions
19/4/21 10:00-12:00
Learn all about the process of preparing a portfolio with an insight into the Art college experience. Our first session reintroduces the participant to drawing as a fundamental way of visual thinking through experimental mark-making.
Session 2: Observational Drawing: The Art of Looking
20/4/21 10:00-12:00
In this session, participants will have gathered their own objects for drawing still life arrangements inspired by a given theme. Observational and compositional skills will be developed through creative fast-paced exercises.
Session 3: Figure Drawing: Anatomy VS Character
21/4/21 10:00-12:00
Gesture, movement, tension, emotion, expression; this session examines drawing the human figure and the self-portrait in a number of classical and contemporary challenges.
Session 4: Design: Exploration through Visual Communication and Photography
21/4/21 14:00-16:00
This session explores graphic design and photography skills, which will be developed through a variety of exercises.

Session 5: Exploring 3D media: Drawing through Form
22/4/21 10:00-12:00
In this session we will explore constructional and sculptural techniques, with the use of sustainable and recycled materials participants will explore creating work in 3 dimensions.
Session 6: Printmaking without a Press: Power in Multiples
23/4/21 10:00-12:00
Printmaking is one of the oldest and most dynamic forms of information dissemination. This session explores the diversity of relief printmaking, blocks created can be used to print your own fine art prints, zines and tote bags.
Please click button below to join our webinar at the dates and times indicated above
For participants – Materials List
Drawing Media:
Charcoal, Pencils, Inks, Gouache Paint, Watercolours, other dry media
3D Media:
Egg boxes, PVA glue, Masking tape, Flour, Salt, Water, Cardboard, Newspaper, Scissors, craft knives
Printmaking:
Inking Rollers, Printmaking inks (Can use Gouache Paint as a substitute), Wooden spoons, Cardboard, Craft knives, Tote bags / T-shirts, Mount board, Rolling Palettes, Rulers, Paintbrushes, Lino, and lino cutters (if possible) Cutting mat, Newspaper, Acetate sheets
General:
Palettes, Water, Brushes, Mirrors, Drawing boards and Easels if possible, and multiple kinds of paper, e.g., White cartridge, Newsprint, Tracing Paper, large scale, sugar, coloured, graph, etc.