MTU CAO Information Evening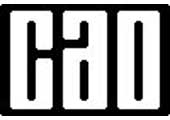 Published on: Tuesday, 13 April 2021
All Welcome at Virtual MTU CAO Information Evening
Munster Technological University (MTU) CAO Information Evening will take place on Thursday, 22nd April The event is targeted at Leaving Certificate students who have applied for courses at MTU on their 2021 CAO application and students who may be contemplating the "Change of Mind" option.
Commencing at 7pm, the event will be held online and is free but booking is essential.
Students will have an opportunity to obtain information on grants and finance from Student Universal Support Ireland (SUSI) and advice on using the CAO Change of Mind facility. In addition, students will receive an overview of student life at MTU including student accommodation, sports facilities and scholarships, societies and the first year registration and experience.
Schedule
7.00pm Welcome
7.05pm Student Services & Supports at MTU
7.25pm Grants & Finance (SUSI)
7.35pm Accommodation
7.45pm Sports at MTU
7.55pm Societies at MTU
8.05pm Closing Comments
MTU Communications & Marketing Officer, Mervyn O'Mahony, said "starting on your third level journey is an exciting time for students and there is a lot to take in. That's why an evening like this is so important, so that students can understand that MTU will support them in every step of that journey"
The evening is open to students, parents/guardians and teachers.