Return to Campus Semester 2, Academic Year 2021/22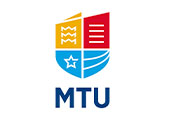 Published on: Monday, 17 January 2022
MTU continues to prioritise the health and safety of our entire community and we continue to plan in accordance with Government and Public Health advisory. Covid19 remains a concern in Ireland with very high case numbers but the risk profile has changed significantly based on the roll out of the vaccination programme.
In line with Government advice, MTU is committed to delivering as much on-campus learning as possible for Semester 2 2021/22 with the academic term commencing across all campuses in January.
Students will be expected to be physically present on campus for Semester 2 unless expressly notified otherwise by the University.
We urge all students and staff to continue to abide by the public health guidelines available here.