MTU Access Services launch the 2022-2023 Sanctuary Scholarship Applications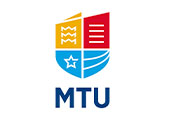 Published on: Friday, 13 May 2022
Munster Technological University is offering four Sanctuary Scholarships to persons from an asylum-seeking or refugee background who do not otherwise qualify for financial support under the Free Fees Initiative, the SUSI grant ​scheme, or the Grant Scheme for Asylum Seekers, and who wish to pursue an undergraduate degree course in MTU in the academic year 2022-2023.
They are also open to applications from migrants who have exceptional Stamp 4s or Stamp 3s and who do not qualify for financial support under any of the above mentioned schemes.
The successful applicant will be eligible for a Tuition Fee and Student Contribution Charge waiver for the duration of their course or until such time as they become eligible for the previously mentioned schemes.
Please note the scholarship does not provide support with the costs of accommodation.
In addition to the criteria above, applicants:
(1) Must meet the academic eligibility criteria for their chosen MTU degree programme through the CAO or Direct Application route for a full-time programme;
(2) Be living in the Republic of Ireland and
(3) Be able to live within commuting distance of campus during the course of their studies.
Full eligibility criteria and application process information may be found in the following link to the application form:
APPLICATION DEADLINE: 3rd June 2022 at 5pm.
For queries, please contact sanctuary@mtu.ie