MII Annual Student Marketing Challenge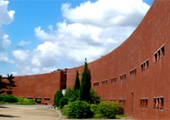 Published on: Thursday, 12 May 2022
MII Annual Student Marketing Challenge remembers the late Michael Walsh
The Annual Student Marketing Challenge took place recently in Munster Technological University in association with the Marketing Institute of Ireland. This annual event, which hadn't run since 2019 owing to Covid-19 restrictions, showcases up-and-coming marketing talent and highlights the innovation and creativity of the next generation of marketers.
This year's event took place in conjunction with off-shore renewable energy consultants Green Rebel, winners of the emerging company category at Cork Chamber's recent Cork Company of the Year Awards. Green Rebel is contemplating the use of sports sponsorship and regard it as a possible means of achieving specific strategic objectives. Acting as marketing consultants, the students were to recommend a sports sponsorship proposal for Green Rebel and detail strategies for the activation of their preferred proposal. The four teams that presented in the MII Student Challenge had been short-listed from twenty-seven groups who had made submissions, as part of their Sports Marketing module under the guidance of MTU lecturer Conor Kelleher.
The work is an example of the authentic assessment approach being used extensively by the Department of Marketing & International Business at MTU, and for which they received the DELTA award (Disciplinary Excellence in Learning, Teaching and Assessment) from the National Forum for the Enhancement of Teaching and Learning in Higher Education, in the winter of 2021.
Given the three year hiatus in this competition, much had changed including the name and logo of the college, and so the previous trophy had become obsolete. In commissioning a new award, it was deemed appropriate to honour the memory of former Senior Lecturer in Marketing, Michael Walsh, who passed away in January 2018. The new piece of coloured crystal was mouth-blown and hand-cut by the master craftsmen at the Irish Handmade Glass Company in Waterford.
Speaking about the new perpetual award, Lecturer Conor Kelleher stated: "The colours subtly running through the piece were chosen to reflect the colours of MTU – Michael and his kind played an integral part in shaping and forming the technological university we are today. Much like Michael, there is nothing loud and bold about the colours running through the crystal – Michael was a gentleman in every sense of the word. Solas na bhflaitheas air".
The winning group comprising of Alanna Braham, Ben McCarthy, Caolán Callaghan, Danielle Burke and Saoirse Noonan, all students of MTU's Marketing degree presented a novel two-pronged approach for Green Rebel to pursue, incorporating a short-term component centred on rowing sponsorship and a long-term stretch target of a partnership with Formula E.
Chairperson of the MII Jerry Crowley said on the night "We had four great teams give some very detailed insight into how sports sponsorship could help grow brand awareness for Green Rebel within their marketplace. Certainly, I learnt a lot and I'm sure that Green Rebel have a few great takeaways from the session that they will soon put into action."
Assisting Jerry on the judging panel was Head of Business Development at Green Rebel, Eoin Cotter and Marketing Executive Mia Piccolli. Eoin had this to say: "From our perspective in Green Rebel there has been a huge amount of value in collaborating with Conor and the MTU team and I would absolutely endorse any other business to get involved and to look at ways of working with MTU. I think the marketing community in Cork and beyond is in good hands with what we have seen over the last number of weeks, through our collaboration with the marketing class here in MTU - there was some terrific ideas pitched." Mia hailed it 'a great evening at Munster Technological University' labelling all four students' presentations 'fantastic'. Special congratulations to Ben McCarthy, who also took away the prize for Best Speaker on the night, kindly sponsored by Johnson & Perrott Ltd.
If your business would be interested in pursuing the possibility of some form of collaboration with MTU you can contact Sean Donovan at sean.donovan@mtu.ie or his colleagues in the Extended Campus team at extended.campuscork@mtu.ie