CIT Awarded Funding for Two LLP Erasmus Intensive Programmes by the Higher Education Authority (Erasmus National Agency for Ireland).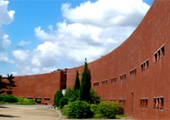 Published on: Friday, 22 June 2012
CIT is delighted to have received two from a total of six programmes award by the HEA.
A total of six Intensive Programmes applications have been approved nationally. LLP Erasmus Intensive Programmes provide opportunities for students and staff to participate in 10-day international intensive programmes of study and project work at one of the partner institutions.
The "European Creative Futures" intensive programme aims to bring together learners from different backgrounds in art, design, IT, music, theatre, business and communications, to share experiences and, through inter-disciplinary collaboration, learn about entrepreneurship and innovation through creativity. Through learning by doing, group discussions, themed workshops, brainstorming sessions, interactive lectures, industry lectures, counselling by sector experts, use of Web 2.0 social networking tools and other eLearning tools, learners will envisage future challenges, generate fresh solutions to problems and refine their ability to create new products, processes or services for changing markets and a changing Europe.
The main objectives are:
To challenge learners from various and diverse fields of studies to work together, pooling their individual personal and professional resources to achieve a set goal.
To promote understanding and commonality of purpose between learners from diverse academic disciplines through working in interdisciplinary clusters.
To promote the development of entrepreneurial attitudes and skills among learners and to widen their professional identity.
To apply artistic thinking and creative competencies to business planning processes.
To create a new learning environment for teachers/mentors to test new pedagogical approaches.
To develop networking, negotiation and business presentation skills among learners.
Students and academic staff from Ireland, Norway, Finland, UK, and the Netherlands, across the areas of fine arts, business studies, music, design, theatre/drama, communications, IT & virtual media, will participate in the intensive programme. The first intensive programme, will be hosted by the Norwegian Academy of Music, Oslo, in the spring of 2013. Further details on the programme and application process will be available to students during the autumn semester 2012.
Creative Live learning
The "Creative Live Learning" intensive project crosses several fields including participatory arts, creative activism, development education and transformative learning. The IP will use a range of pedagogical approaches and models from each of these fields exploring innovations for learning connecting head (knowledge), heart (feeling) and hands(action) engaging students in live projects. Models including Open-Space Technology, pro-Action Café will be adopted to ensure programme is relating to students passions and connecting the passions to potential actions.
The programme aims to enhance the students creative thinking and creative practice and explore and develop understanding of their role in society. The programme will reflect on possibilities within the field of arts and culture sectors in exploring and activating values and in helping imagine new responses to some of the world's pressing problems.
Partner institutions in the IP have partners in non-formal education, cultural and social fields that are engaged in innovative practices connected to the themes and are interested to exchange experiences.
All the partners involved are passionate about the potential for creative thinking and transformative actions in the context of interdisciplinary and trans-local learning. Mayfield Arts, Newbury house are partnered with CIT for this project The international partners in the programme are the University of Kassel in collaboration with the Centre of Innovation and Social Change, The University of Ulster's MFA Art in Public Programme and the HvA (Amsterdam University of Applied Science) with local partners the Knowmads, an innovative platform and school for change makers.
The programme will build on experience of CIT Crawford College of Art and Design Special Purpose Award that is moving into its fourth year of delivery, Arts Participation and Development: Creative Approaches to Global Education and Action. www.artsparticipationanddevelopment.com