CIT major partners in Health Innovation Hub call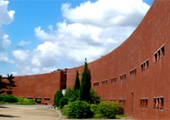 Published on: Monday, 16 December 2013
CIT is an academic partner in The Health Innovation Hub (HIH), a government initiative aimed at giving companies with promising new technologies access to the Irish Healthcare sector in order to trial, further develop or validate their ideas. The HIH has now issued its second call for participating companies. The first call supported six companies and two of these projects were led by CIT staff.

The Health Innovation Hub demonstrator project (HIH) announces its 2013-2014 call seeking applications from companies or individuals whose products and innovations have the potential to positively impact the healthcare sector in Ireland. The HIH was established under the Action Plan for Jobs 2012, to support and facilitate the development and advancement of healthcare innovation in Ireland by facilitating and managing the introduction and validation of their products and ideas in the Irish healthcare sector. By providing access to real world settings, companies can expedite the development and commercialisation of their innovations.
The first HIH call, in 2012, successfully supported six Irish-based companies including (Abtran, Arann Healthcare, Helix Health, Radisens Diagnostics, Rigney Dolphin and Sláinte Healthcare). Building on the successful first call, the HIH today, launches its 2013-2014 call.
This includes an 'Open Call' for applications from companies whose innovative projects and ideas have the potential to significantly address any area of the broad spectrum of healthcare sector needs, and a 'Focussed Call' in Infection Control and Hygiene Management. Under the focussed call, the Hub is seeking company developed innovations that may independently or in conjunction with other technologies or services, provide the end-to-end management of all aspects of infection control and hygiene management within the healthcare environment. Key areas of interest in this call include; education, monitoring and innovative technologies. Closing date for applications is January 17th, 2014 and the application form and further details are available on the new website www.hih.ie.

Speaking today about the launch of the new call, Dave Shanahan, Chair of the Health Innovation Hub National Implementation Team, said "The commitment made under the Action Plan for Jobs to Deliver a National Health Innovation Hub took a major step forward today with the announcement of the second call for the Cork Health Innovation Hub, our demonstrator site, to help us develop our national agenda. Our second larger call provides greater opportunities for industry to work with health. Our website www.hih.ie explains the ambition and provides a portal for industry to access, support and understand how we wish to improve healthcare outcomes and create jobs, by commercializing more healthcare technologies, products, services and start-ups from Ireland." the HIH demonstrator project based in University College Cork is led by Professor John Higgins who said "The HIH team, with Dr Colman Casey as Director, had a very positive response to our first call and we look forward to working with new products and innovations under our new call. Our 'Open' call will ensure that any innovative product or project that has the potential to positively impact the healthcare sector may be supported through the HIH, however, we've also included a 'Focussed' call in infection control and hygiene management as this is an area of particular interest for the Irish healthcare environment"
About the Health Innovation Hub
The HIH was designated as a strategic National Project under the Government's Action Plan for jobs 2013, with agreement to commence a demonstrator project in University College Cork to support the development of a national solution. Its mandate is equally shared by the Departments of Health and the Department of Jobs, Enterprise and Innovation. It represents truly joined-up thinking, leveraging our national healthcare system and industry to jointly develop valuable solutions for health systems globally. We want to improve healthcare outcomes by driving clinical systems and industry to co-create solutions which help patients, promote better health, contribute to lower healthcare costs and support job creation in Ireland.
The HIH commenced in University College Cork (UCC) in 2012, with University commitment under the guidance of Prof John Higgins, UCC and a local steering team of academic, business and clinical leaders. Partnering agencies and institutions include Enterprise Ireland, Science Foundation Ireland, the Health Research Board and IDA. Academic and Healthcare partners include Cork Institute of Technology, Tyndall Institute, UCC, HRB Clinical Research Facility Cork, Health Service Executive, Cork University Hospital, Mercy Hospital Cork, Living health Clinic Mitchelstown and Mallow Primary Healthcare Mallow.