Launch of STEM Ambassador Programme at CIT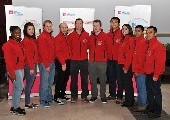 Published on: Wednesday, 12 November 2014
As part of its broader STEM engagement strategy, the Faculty of Engineering & Science in CIT has just launched its STEM Ambassador Programme.
This programme has been developed to create a pool of STEM Ambassadors who will represent the Faculty at various events which promote STEM to all sectors of society. Events such as those associated with SciFest, Discovery, VexRobotics, Coder Dojo, Engineers Ireland etc. will be attended by CIT STEM Ambassadors who will work at information stands, organise demonstrations and interact with the next generation of STEM students.
"We are delighted that CIT STEM research students will be available to engage with all who are interested in learning more about engineering, science and technology", says Michael Loftus, Head of Faculty of Engineering & Science in CIT. "Our Ambassadors are ideally placed to provide insights into cutting edge STEM research developments in a way which is accessible to all. Their work will stimulate interest in STEM and help attract future generations of talented students to study, research and work in STEM-related fields."
Details of the first team of CIT STEM Ambassadors are set out below.
| | | |
| --- | --- | --- |
| Name | From | Research Area |
| Conor Lynch | Macroom | Predictive control of a micro-grid |
| John Gamble | Cork | Sediment transport in the river Bandon |
| Damilola A. Asaleye | Nigeria | Energy engineering |
| Karen O'Sullivan | Cork | Investigation of known and opioid peptides and methods to determine their presence in complex matrices |
| Ken O'Connell | Cork | Off-shore wave energy converters using numerical methods |
| Quang An Phan | Vietnam | Energy management for a micro-grid |
| Fan Zhang | China | An optimal milk production model selection algorithm for heterogeneous on-farm data topologies |
| Darren Dawson | Waterfall | Biomechanical modelling for motion analysis |
| | India | Optimisation of performance of autonomous remotely operated optical telescopes |
| Sinead Tangney | Killarney | |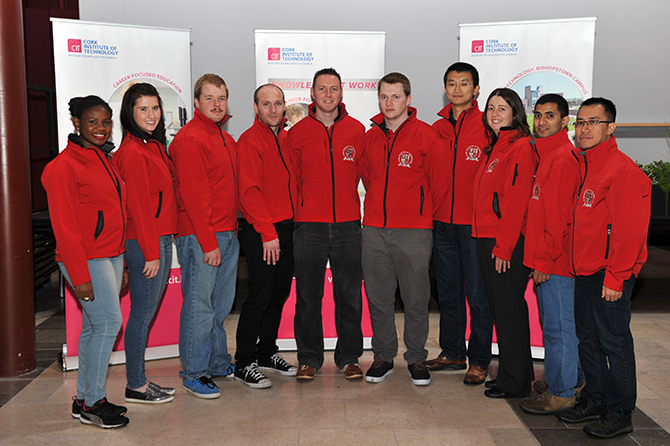 L-R: Damilola Asaleye, Sinead Tangney, Ken O'Connell, John Gamble, Conor Lynch, Darren Dawson, Fan Zhang, Karen O'Sullivan, Vaibhav Savant, Quang An Phan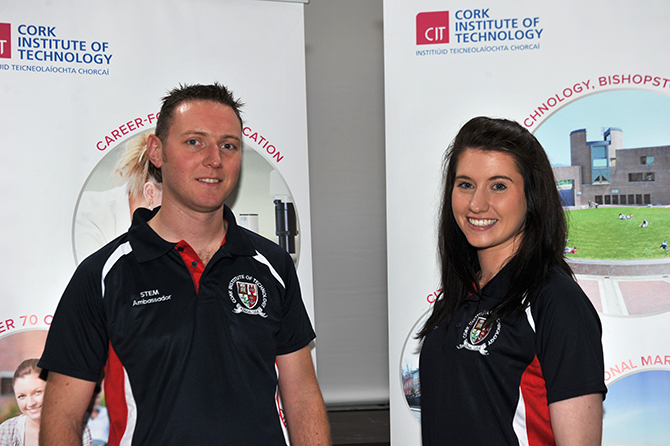 L-R: Conor Lynch and Sinead Tangney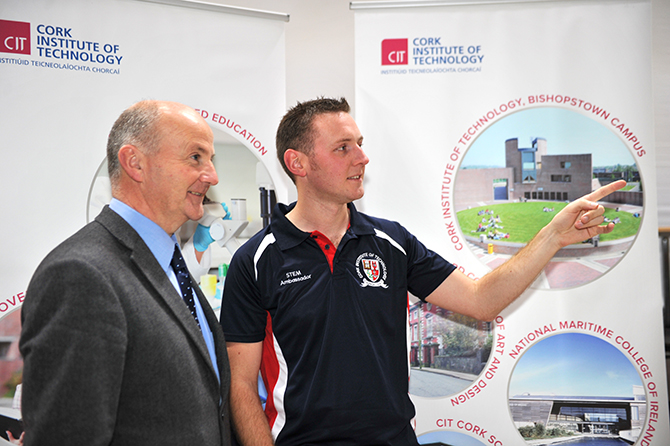 L-R: Conor Lynch shows the way forward to Michael Loftus, Head of Faculty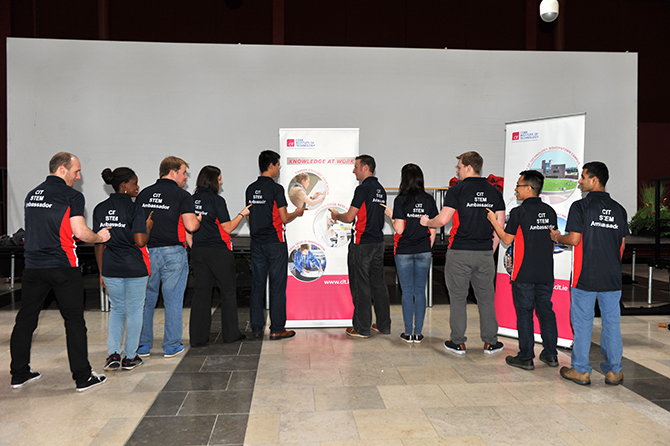 L-R: CIT STEM Ambassadors "point out the way"