Event: CIT partners with Asia Business Week to host Food and Agri-tech Forum > 14th July
Tuesday, 14 July 2015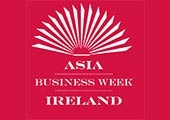 Tickets for the Agri-tech forum can be purchased at www.asiabusinessweek.ie

CIT is proud to partner with Asia Business Week when it hosts a Food and Agri-tech forum at its Bishopstown Campus on the 14th July. The event is part of the highly successful Asia Business Week Ireland which attracts over 1000 delegates to events in Dublin and Cork. The event at CIT is designed to reflect the growing and important linkages between Cork and Asia in the critically important Food and Agri-tech sector. Speakers are drawn from Asian and Irish business and governmental interests and the event will also be addressed by EU Commissioner for Agriculture, Mr Phil Hogan.
Speaking of the forum Gerard O'Donovan, Head of Faculty of Business and Humanities said "We are proud to host this event and particularly excited about the impressive array of speakers attending. A conversation on the links between Ireland and Asia in this sector will be of enormous benefit to Cork based businesses."
Martin Murray, Executive Director of Asia Matters, highlighted the importance of fostering new opportunities for Irish businesses in Asia as well as building upon the existing trade relations to drive new bilateral partnerships.

Organised by Asia Matters, an economic institute based in Ireland dedicated to developing Ireland Asia and EU Asia business relations, co-hosts of Asia Business Week Ireland 2015 in Cork include Cork Institute of Technology, Cork City Council, Cork County Council, and Cork Chamber of Commerce.