Event: 64th Cork City Sports International Athletics Meet @ CIT Bishopstown Campus Stadium > 7th July
Tuesday, 07 July 2015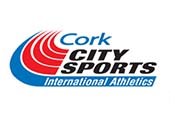 Directions to CIT Bishopstown Campus Stadium
Detailed information at Cork City Sports website www.corkcitysports.ie
Livestream link at end of this page

NEWS UPDATE 07/07/15 11:53hrs
With just hours to go to the Cork City Sports International Athletics Meet the excitement is building. Once again top athletes from over 40 countries will descend on CIT to compete in this prestigious international event.

For 65 years Cork people have enjoyed attending the Cork City Sports and most can recall a special moment that they have enjoyed on a balmy summer's evening at the track watching Sonia O'Sullivan win the women's 3k, or Marcus O'Sullivan take the mile, or Yuri Sedykh break the world record in the hammer. Tonight provides an opportunity for Cork people to witness some of the best athletes in the world competing and to create new memories.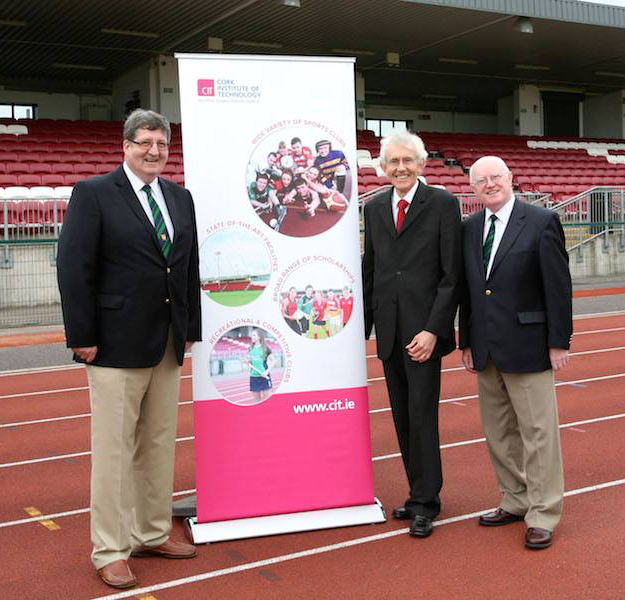 From early afternoon there will be a range of specialty food stalls at the stadium providing cuisine and refreshments for all visitors, people are encouraged to come along early, soak up the atmosphere and enjoy the evening of athletics. The meet will open at 5.30pm with an U9-U14 juvenile 300m gala. This provides young athletes with the opportunity to participate in an event on the same track as the top Irish and international athletes.

For the first time at Cork City Sports four sub 10 second men will line up in the SuperValu 100m. Keymar Hyman (Cayman Islands); Ngoni Makusha & Gabriel Mvumvure (Zimbabwe); and Michael Frater (Jamaica). This has the potential to be the fastest races ever run in Ireland. USA blade runner and Paralympic T44 World record Richard Browne will compete in the Cork City Council men's 200m. Brown is chasing the qualifying standard for the Olympics and will compete against fellow USA athlete Curtis Mitchell, a sub 20 second 200m runner and bronze medalist at the World Championships.

The most successful Irish track athlete of recent times and European silver medalist, Mark English is confirmed to compete in the Mater Private 800m. English claimed his second European 800m medal in March 2015 when he finished in second place at the European Indoor Athletics Championships. Local hero and world champion Robert Heffernan will be in action in the Cork Airport 5K walk. Heffernan who is currently preparing for the World Championships in Beijing is always a favorite with the crowd.

One of the star attractions of the meet is sure to be two time Olympic Gold Medalist, De'Hashia Tonnek ("DeeDee") Trotter of the USA. Competing against Trotter in the Henry Ford & Son women's 200m is Ireland's Kelly Proper who is chasing the World Championship qualifying standard for the event.

After a one-year absence, the Cork City Sports will return to TV screens with highlights to be aired on television in Ireland and abroad, in addition to a live stream (scroll to end of page for live link).
..................................................................................................................................................................................................

Excellent Line Up for the Cork City Sports
The 64th Cork City Sports International Athletics, which will take place at the CIT Stadium at 5.30pm on Tuesday, 7th July 2015, will have some excellent men's sprinters. In the 200m, US world medallist Curtis Mitchell will take on his compatriot Bryshon Nellum, who finished 4th in the US trials over 400m. Caribbean sprinters Rondell Sorillo and Michael Frater are down for the 100m and 200m. US trials 5000m medallists Abbey D'Agostino and Marielle Hall will race the 3000 m. Tenaya Jones, a finalist in the ultra-competitive 100mH at the US trials, will come up against European indoor medallist Serita Solomon of Great Britain and fellow American Janay Deloach. Deloach is also down for the long jump. European medallist Mark English will face Mark Wieczorek of the USA in the 800m. Takashi Eto of Japan and Mihai Donisan of Romania will clash in the high jump. Irish world medallist Robert Heffernan will compete in the 3000m walk.
CORK CITY SPORTS RETURNS TO TELEVISION
After a one-year absence, the Cork City Sports will return to TV screens this summer with highlights to be aired on television in Ireland and abroad, in addition to a live stream.
Irish TV and Setanta Ireland will screen highlights of the July 7th event, which will also be streamed live online on YouTube and also on the Cork City Sports website next Tuesday night from 6.30pm – 9.15pm (1730-2015 GMT)
In addition, coverage will also be broadcast in the UK on Premier Sports, and across Africa via Fox Sports and Zuku Sports.
Setanta previously aired the Cork City Sports from 2006 to 2013, with the event appearing on the free-to-air satellite channel Irish TV for the first time this year.
Coverage will be presented by Tulsen Tollett, with commentary from Will Downing and Dick Hooper.
Produced by Irish Sports Network, highlights will be broadcast at the following times:
Irish TV
Sunday 12th July – 12pm midday
Tuesday 14th July - 10.30pm
Sunday 19th July – 12pm midday
Setanta Ireland
Tuesday 14th July – 5pm
Monday 20th July – 7:30pm
Monday 27th July – 5:00am
Tuesday 28th July – 1:00pm
Irish TV is available in the UK and Ireland on Sky 191 and Freesat 400, plus 191 on eVision and online at irishtv.ie
Setanta Ireland is on Sky 423 and UPC 105 & 400.
Live Stream (available during event only)