Event: 1 Day Mature Student Orientation Programme – new full-time undergraduate students > 1st September. Booking required
Tuesday, 01 September 2015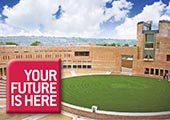 This programme will give incoming mature students the opportunity to:
Meet other Mature Students
Take a tour of the CIT Bishopstown Campus
Become familiar with mature student support services
Hear experiences of current mature students
Learn about student email and the college 'Blackboard' system
Find out more about fees and financial supports

Please note that this event is not intended to provide specific course information.

Date & Time: Tuesday 1st September 2015 9.45am - 3.30pm

Venue: IT3, Berkeley (Library) Building,
Bishopstown Campus, CIT

Attendance is highly recommended.

Booking required: Please email christine.nolan@cit.ie for booking details.