Exciting course > Certificate in Arts in Group Facilitation - places still available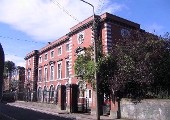 Published on: Sunday, 27 September 2015
This 10 credit Level 8 course is a community arts training programme, involving training in visual arts, drama and movement, group facilitation skills and disability equality.
It explores the potential of creativity in a group setting, within the context of disability equality and self-advocacy training. The course aims to facilitate the participation of people with and without disabilities who have an interest and commitment to the development of their creativity and group skills.
It is run one weekend a month for ten weekends from September to June, (Thursday or Friday, and Saturday, 10.30am - 3.30pm) including six three day weekends. There will be a total of 26 training days. Participants will also carry out approximately 10 hours of work practice in their own time.