eSentire 'Yves Beretta' Bursary Details Announced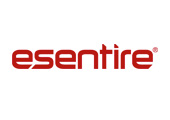 Published on: Friday, 18 September 2015

At the Official Opening of its European Headquarters in Cork (17th September) Cybersecurity Firm, eSentire's CEO, J. Paul Haynes, announced the Yves Beretta Bursary to be awarded to a Second Year Student at CIT's Department of Computing.
The opening, performed by Minister of State, Sean Serlock, TD, in Ballincollog, Co. Cork, was attended by students and faculty representatives from CIT. Michael Loftus, Head of Faculty of Engineering and Science said, "we are delighted to welcome eSentire to Cork and know that they will be a significant addition to the cluster of major IT Security Enterprises based in the region. CIT's Department of Computing and Industry Liaision Office assisted eSentire in making its decision to come to Cork. The fact that CIT already delivers several courses, producing high quality graduates, with the requisite IT security knowledge, was a significant factor in their decision. The eSentire sponsored Bursary announced today will ensure that those high calibre graduates continue to be produced and we thank eSentire for their generosity in making such a positive and strategic contribution to IT Education in the region."
Since announcing its decision to locate in Cork, eSentire has hired 11 employees and plans to reach 100 employees over the next five years. Ten Irish employees spent a month at eSentire's Headquarters in Canada this past summer as part of new hire training and orientation.