Congratulations to Dr Hugh McGlynn and Dr Roy Sleator who were recently awarded the status of Fellow of the Royal Society of Biology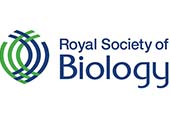 Published on: Thursday, 01 October 2015
Two members of CIT's School of Science and Informatics were recently awarded the status of Fellow of the Royal Society of Biology.
This fellowship (FRSB) is awarded as professional recognition of outstanding contributions to research, education, and public engagement in the field of biological sciences.
Dr Roy Sleator (pictured left), is a Senior Lecturer in the Department of Biological Sciences and Principal Investigator at the CIT Centre for Research in Advanced Therapeutic Engineering (CREATE) and the Alimentary Pharmabiotic Centre (APC) at UCC.
Dr Hugh McGlynn is currently the Head of School of Science and Informatics and previously held the position of Head of Department of Biological Sciences from 2007-2011. He is also Chair of the Heads of Science, IoTI.