Event: CIT Students' Web Documentaries will be screened at the Cork Indie Film Festival > 8th October
Thursday, 08 October 2015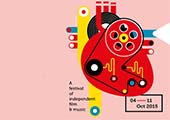 MA in Journalism with New Media Course Details
Web documentaries by two students from the CIT Crawford College of Art & Design, Department of Media Communications will be screened at the Cork Indie Film Festival this week.
Thursday 8th October - Gate Cinema, Northgate Bridge
The two students, Micheal O'Mahony and Ros O'Brien, have just completed the MA in Journalism with New Media.
Micheal O'Mahony's documentary is an emotional and thought-provoking work called Homelessness: A Crisis Beyond Crisis. In July 2015, 77 families became homeless in Ireland. This fact-based documentary exposes the homelessness and housing crisis in Ireland and how it could be solved. It contains interviews from leading experts and real life stories from people affected by the crisis.

Ros O'Brien's documentary, Bringing the Boats Back, looks at Meitheal Mara, a community boatyard in Cork City, which has been promoting maritime culture since its beginnings in the early 90s. It has given a diverse range of people the opportunity to get on the water and has brought a new vitality to the River Lee. This film looks at two clubs closely linked with Meitheal Mara.
Both documentaries will be screened on the 8th October and were made as part of the MA in Journalism with New Media Final Masters Project.