CIT clusters together for Cork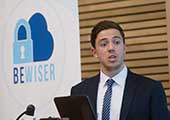 Published on: Sunday, 18 October 2015

International seminar highlights potentials for Cork

Triple Helix Delegates from Industry, Academia, Government and Cluster Organisations gathered at Cork Institute of Technology for a Cluster Seminar Series.The event was a key output of the South West Region Action Plan for Jobs and hosted experienced cluster practioners, Joan Martí Estévez, director of cluster development, ACCIO (Catalan Agency for Competitiveness), Barcelona, Spain; and Tamara Hogler, head of innovations and international affairs with CyberForum, Karlsruhe, Germany who work with countries which have 20 years experience implementing cluster policies.

Minister of State, Seán Sherlock, TD, opened the industry session which aimed to matchmake Irish firms with firms across Europe."This is an important discussion and debate to have on where we are going with clusters, and in particular, where are we going with clusters in cork," said Minister Sherlock."It is not enough to call something a cluster and leave it off. We must identify the opportunities and challenges and nurture clusters in engineering, pharmachem, cybersecurity, the arts, and any other sector that can benefit from such a structure to ensure that we are moving forward as a region. I am delighted that CIT's V-LINC research is leading out on this."

John Hobbs, conference organiser, said "Our industry workshop event, aimed to connect SMEs in Cork with companies in Catalonia and Karlsruhe. It was great to see participants from a range of sectors including agri-food, energy, ICT and biopharma, and the support of key MNCs in the region such as EMC, VCE and Stryker. Some firms want to seek partners for research projects, some want to collaborate to sell into new markets, and others may be looking for a partner with an expertise they need. Tamara and Joan can help participants create those connections."

Over 70 attendees learned about the competencies of the firms in Karlsruhe and Catalonia.

Eoin Byrne, CIT, noted that "the firms were enthusiastic about the lessons they learned from the visiting clustering experts from Germany and Spain, where thousands of companies cite the benefits of clustering for their sustained growth, we look forward to connecting them with international partners through bewiserconnect.cit.ie."

Tamara, a seasoned cluster manager who has mentored clusters across Europe, North America, and Asia, discussed practical topics for Irish cluster managers including: the development path of building up a cluster (cluster organisation) from its origins; Cluster Membership Fees and Approaches to Financing; How to build productive links with state sponsored development agencies and Government Departments and how a cluster organisation can identify and develop common interest in projects amongst its members.

Policy makers, industry associations and cluster organisations attended from across Ireland to learn from the practical experience of Joan and Tamara.

Joan Marti explained "Clusters come in all different shapes and sizes. Each region should develop their cluster strategy to match their own strengths and capabilities. Clusters are a tool, not a goal. Regions shouldn't aim to copy famous clusters such as Silicon Valley. Neither should they try to create clusters in new, 'sexy' emerging industries such as biotech or aerospace. For example, one firm in the pork industry in Catalonia has a greater revenue than the entire aerospace industry."

Orla Flynn, Vice President For External Affairs, CIT, notes that "CIT has always had a strong relationship with businesses in the region, and to this end we are very happy to share and utilise our emerging research around the visualisation of clusters V-LINC. The region - and Ireland as a whole - has much to learn from the experience of others, and I want to congratulate Dr John Hobbs, Eoin Byrne and their team in the School of Business for their work on the Be Wiser project; also a big thank you to our partners Cork County Council and IT@Cork."

CIT has a strong relationship with international clusters in the ICT sector through its inputs on the Be Wiser project, more information on this project is available through www.be-wiser.org.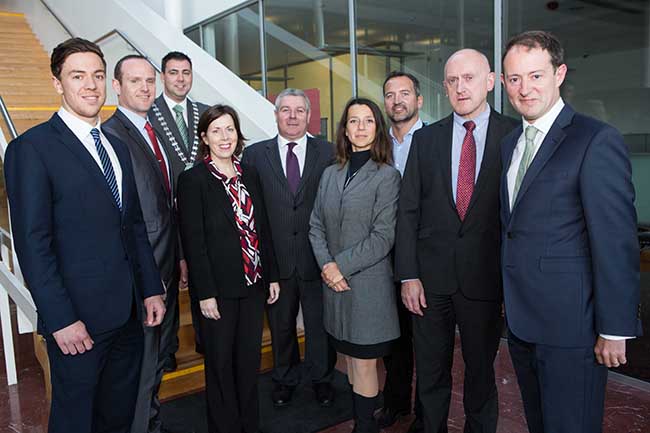 Eoin Byrne (CIT), John Hobbs (CIT), John Paul O'Shea (Mayor of the County of Cork), Orla Flynn (CIT), Gerard O'Donovan (CIT), Tamara Hogler (CyberForum), Joan Martí Estévez (ACCIO), John Forde (Cork County Council) and Minister of State, Seán Sherlock, TD pictured at the Cluster Seminar Series hosted by CIT and Cork County Council.
Image Credit Darragh Kane