CIT RISAM Scholar Robert Ahern has been awarded an Amazon Web Service (AWS) research grant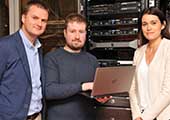 Published on: Sunday, 01 November 2015
Robert Ahern, a RISAM scholar & PhD student in the Department of Computing, co-supervised by Dr Aisling O' Driscoll and Dr Roy Sleator, has been awarded an Amazon Web Service (AWS) research grant. AWS is the world's leading cloud computing provider and this is part of a global programme which will provide Robert with credit for the development of parallelised algorithms to characterise antibiotic resistant genes. This will involve the use of parallelised Platform as a Service (PaaS) such as the newly launched AWS Spark for real-time data processing and analysis.

Awarding criteria include the novelty, technical merit and applicability of cloud based services to real world societal grand challenges. This will involve the sharing of open data and contribution of software pipelines to the global research community. Other recent AWS award recipients includes researchers at MIT, Stanford and Columbia University.

Robert's research will be the first set of parallelised antimicrobial resistance algorithms ever researched and is significant given the dramatic rise of Anti-Microbial Resistant (AMR) bacteria or "superbugs". Superbugs such as MRSA and C. diff have been flagged as the greatest global health threat we face in modern times and with no new classes of antibiotics having been discovered since 1987, elucidation of antibiotic resistance genes is vital.

The ultimate aim of the project is to develop scalable AMR algorithms that will generate the information necessary to influence decisions on the implementation of effective administrative guidelines for antibiotic drug therapies. In time, this may well lead to discoveries on how the bacteria of the human microbiome could be manipulated to reduce our dependency on antibiotics.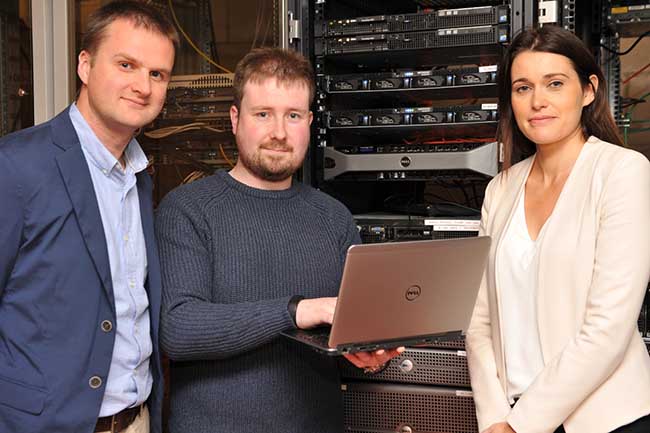 (L-R): Dr Roy Sleator (Department of Biological Sciences), Robert Ahern (CIT RISAM Scholar), Dr Aisling O'Driscoll (Department of Computing)