Event: Change of Mind Alert > CAO Deadline 1st July
Wednesday, 30 June 2010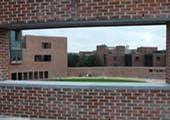 To access all CIT CAO courses, please click here

---
CIT has introduced 4 new courses:
Level 8
CR 312 Bachelor of Science (Honours) in Web Development

This course can be considered as software development for the web. It provides graduates with the skills and knowledge required to design and create web sites and web applications (the software programmes that people use every day on the Internet). Some examples would be Facebook, Youtube, Amazon, or basically any website you visit. The course has a strong focus on the use of current and emerging web technologies and user experience. The trend in software is towards web based systems. Thus the demand for qualified developers in the space is strong and growing. There are a large number of companies in Ireland, both large and small, developing applications for the internet.

Please click here for more course information.

CR365 Bachelor of Science (Honours) in Environmental Science and Sustainable Technology
Ireland is developing a smart green economy that needs trained scientists and technologists to develop and apply new greener technologies. This programme applies physics and chemistry to monitor, and ultimately protect, the environment by developing and promoting sustainable technologies. Countries that have developed green economies have seen significant increases in green employment as companies that manufacture products or provide services use sustainable technologies to reduce the consumption of materials, energy use and waste generation. Sustainable technology means sustainable careers.

If you would like to learn more about CR365 and how it will help you to build a career as a champion of sustainability then please click here.
To download the course brochure, please click here
---
Level 6
CR655 Higher Certificate in Arts in Culinary Studies
This course is designed to meet the requirements of students who wish to pursue careers as professional chefs. It provides the perfect learning for a career in the wide world of cookery and food preparation, particularly for those who want to be a professional chef. Students will support their learning with classes about nutrition and food science, business and enterprise of restaurants and other food operations, food knowledge and gastronomy and applied computing skills. Students will graduate as professional chefs ready to embark on exciting opportunities to develop their skills further whether at home or abroad.
Please click here for more course information.
CR657 Higher Certificate in Arts in Hospitality Studies
The opportunities for skilled hospitality professionals are extensive, whether it is working in the restaurants bars or reception in deluxe hotels, a stylish restaurant or bistro, or in a popular pub or cocktail bar. This course replaces the former Advanced Certificate in Tourism Hospitality, and now provides access to third level qualification for students in this exciting area of learning. The course is designed to meet the skills requirements of students who wish to pursue careers within the hospitality sector. The graduates typically work in contact with the customer, in restaurants and bar operations or associated areas such as conference and banqueting.
Please click here for more course information.
---