CIT Musical Society proudly present its third Irish Premiere – 'bare'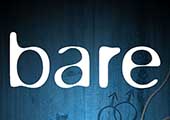 Published on: Tuesday, 09 February 2016
Venue: Curtis Auditorium Cork School of Music, Union Quay.
Thursday 18th – Saturday 20th February @ 7.30pm
Tickets: €10 concession. €17 standard - book online here
or email citmusicalbookings@gmail.com

****Advisory: Some content may be unsuitable for under 15s****
The Award winning CIT Musical Society are proud present their third Irish Premiere – 'bare' directed by John O'Brien, (winner of the Irish Theatre Award for Best Opera) and Musical Director Michael Young (Irish Premiere, When Midnight Strikes & Lift, @ The Belltable Arts Centre).
Join us as we transform the Curtis Auditorium into St. Cecilia's Catholic boarding school where we lay our scene. 'bare' is sure to excite its audience as we explore what it is like to come of age in this strict school driven by Catholic idealism, while the students of St. Cecilia's bare all as secrets hidden for years come to light. 'Bare' will showcase the wide range of talent from across all CIT campuses as Actors turn Musicians, Musicians turn Actors, and new students take the society stage by storm for the first time.
The cast is led by BA Theatre and Drama studies first year Conor O'Boyle playing the lovesick Peter Simmonds and third year BATDS Michael Greene playing the conflicted love interest Jason McConnell.

Don't miss out on this years "best kept secret"