Enactus CIT and EMC Social Innovation Award 2016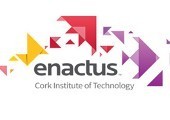 Published on: Monday, 01 February 2016
The Hincks Centre for Entrepreneurship Excellence is happy to announce that Enactus CIT has been successful in securing sponsorship of the Enactus CIT and EMC Social Innovation Award 2016. This Award encourages social entrepreneurship on campus as part of the Enactus Initiative as well as giving students the opportunity to progress their socially innovative idea while positively impacting individuals and/or communities.
Students will be judged on the follow criteria:
How the idea impacts the livelihoods of people in an economic, social and/or and environmental way
How the idea empowers people/groups and/or communities
The potential of developing the idea further to positively impact a wider community
The award will be presented as part of Innovation Week and The Prize for Innovation. The recipient will win the title of "Enactus CIT Social Innovation Award Winner 2016" as well being in with the opportunity to win a cash prize from the €1,500 prize fund. Any ideas submitted as part of this award can also go forward to represent CIT in the Enactus National competition that will take place in May 2016. The winners of the National competition will go forward to represent Ireland on an all-expenses paid trip to the Enactus World Cup 2016 in Toronto, Canada, in September 2016
So how do you enter?
It's easy! Please follow the link below and the instructions for submission. Entries must be received by 12 noon on or before the 26th of February 2016. If you have any questions please email rebecca.robinson@mycit.ie