Congratulations > Department of Tourism & Hospitality wins the Food Safety Assurance Award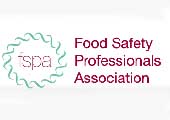 Published on: Tuesday, 09 February 2016


The Food Safety Professionals Association was established in 2007 and is the premier group of Food Safety specialists in Ireland. Members of the FSPA are experts in the area of food safety in hospitality, catering and the retail sectors.
The FSAA is based on a systematic audit of the facilities in terms of their food safety management documentation, structural hygiene, operational hygiene, food safety and personal hygiene.

Adrian Gregan, Head of Department of Tourism & Hospitality, commented that "we are delighted to have received this award and it is testament to the hard work and dedication of our culinary team and the importance which they place on managing a working environment with a strong emphasis on hygiene."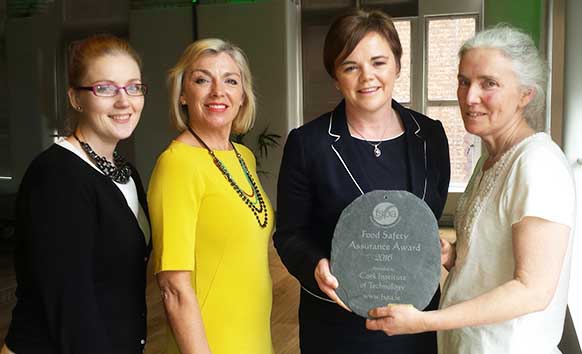 Dr Pamela Byrne, Chief Executive of the Food Safety Authority; Mary Daly, FSPA; with Patricia Madden and Lisa O'Brien receiving the Food Safety Assurance Award from the Food safety Professionals Association on behalf of CIT Department of Tourism & Hospitality.