Department of Tourism & Hospitality 1st Doctoral Award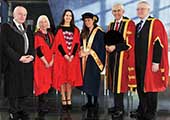 Published on: Thursday, 25 February 2016
There was cause for celebration on Thursday 18th February as Dr Lisa Marie O' Riordan was the first student from the Department of Tourism & Hospitality to be awarded a Doctor of Philosophy, at a ceremony which took place at the National Maritime College of Ireland.
Dr O'Riordan, who hails from Banteer in Co. Cork, had previously attained a number of qualifications at CIT including a Higher Certificate in Business & Tourism; a Bachelor of Business (Hons), and a Master of Business Marketing.
Lisa's area of study was based on the food industry in the Cork/Kerry Region and how it has contributed to employment. The study was supervised by Dr Margaret Linehan and Dr Aisling Ward.
Adrian Gregan, Head of the Department of Tourism & Hospitality at CIT commented "we are delighted and very proud to see Lisa-Marie reap the rewards of her efforts today and attain a Level 10 qualification, recognising her as an expert in her area of study."
The Department of Tourism and Hospitality encompasses the areas of Culinary Arts, Tourism, Hospitality and Bar Management. It has over 650 students and a team of dedicated student-centred industry experienced Lecturers across these disciplines and is located in a modern purpose-built building on CIT's Bishopstown Campus.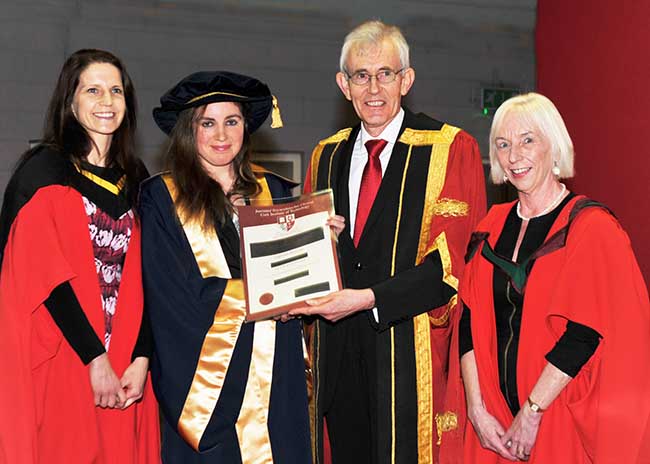 (L-R) Dr Aisling Ward; Dr Lisa-Marie O'Riordan; Dr Brendan Murphy, President; and Dr Margaret Linehan, Head of the School of Humanities.