CIT affiliated with the European College of Sport Science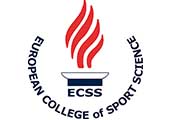 Published on: Friday, 22 April 2016
CIT has become an affiliated institution with the European College of Sport Science (ECSS) in Cologne, Germany.
The ECSS is home to the most diverse network of sport science related institutions in the world with affiliates across Europe, Asia, the Middle East, Australasia and North America.
This affiliation will enhance CIT's progress in further developing international collaboration for research through the Exchange Programme partners in USA (ACSM), Japan (JSPFSM), Australia (ESSA), and China (CSSS), such as the ECSS Young Investigators Award exchange programme.
The advent of the Sport, Leisure and Childhood Studies department in CIT has enabled this affiliation to become a reality with strong sport science research in elite sport skill acquisition, motor development in children, and health & nutrition welfare programmes.
With the annual ECSS congress coming to Dublin in 2018, CIT will be in a position, as an affiliate member, to promote the student experience at CIT to its international associates and present its outstanding research portfolio to the funding organisations that attend this world-class conference each year.