European success for CIT in agri-engineering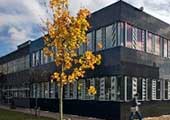 Published on: Wednesday, 11 May 2016
CIT's MeSSO research group (messo.cit.ie) based in the School of Mechanical, Electrical & Process Engineering has been successful in securing Horizon 2020 funding to work on a European wide agricultural engineering project. The research consortium consists of collaborators from Finland, Denmark and Switzerland, along with Irish academic partners CIT, Teagasc, National University of Ireland, Maynooth, and an Irish high-tech SME.
The project focuses on the measurement of grass growth on dairy farms and how this real-time data can be ustilised for modelling and prediction purposes to aid dairy farmers in producing pasture based milk more efficiently. MeSSO researchers will be tasked with modelling the grass information to develop simulation based decision support tools for the European dairy industry.
As a part of this project MeSSO will be providing a four year funded PhD scholarship with Teagasc (closing date 31st June). Please click here for information.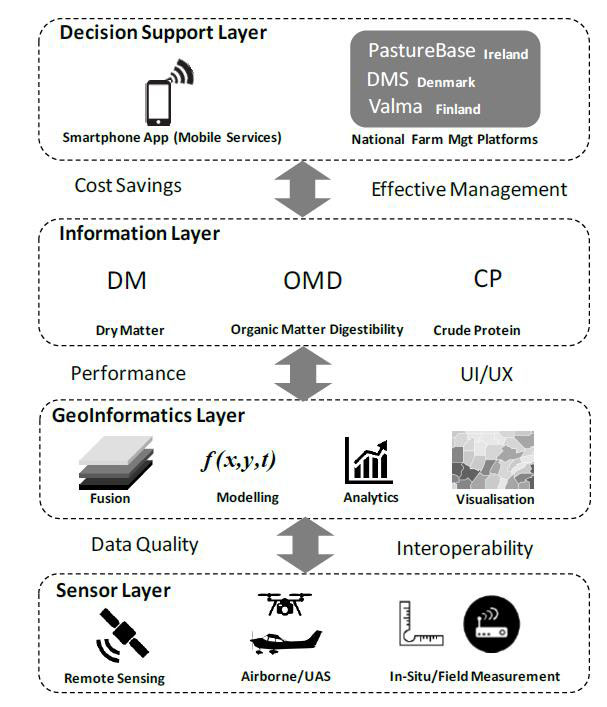 Conceptual view of the transformation of grass sensor data from the raw form to an intelligent form that delivers information to the end–user.