CIT hosts Engineering Programme for Transition Year Students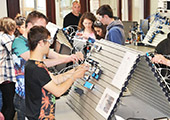 Published on: Sunday, 15 May 2016
Transition year students from Cork, Kerry, Waterford, Tipperary, Limerick, Dublin & Kildare are taking part in the 'Engineering Your Future 2016' Transition Year Programme at CIT. 80 second-level school students – 28 female and 52 males- will attend the programme at CIT starting on Monday 16th May.
'Engineering Your Future', supported by Engineers Ireland's STEPS programme, is a week-long, hands-on programme for Transition Year students, designed to introduce them to the exciting and diverse world of engineering.
'Engineering Your Future', hosted by six third-level institutes around Ireland in May, offers Transition Year students the opportunity to gain a better understanding of the skills required of engineers and the career opportunities available to qualified engineers. Students can learn about the disciplines and technologies making up the diverse world of engineering, meet engineers at various stages in their careers, and experience what engineers do on a daily basis through industry visits.
Michael Loftus, Head of Faculty of Engineering & Science in CIT, said: "This programme provides students with the opportunity to experience engineering innovation in operation in CIT and to see at first hand the environment which has produced European award-winning students for many years.
"Students are being given an opportunity to develop skills in areas such as critical thinking, problem solving and design, creativity, innovation and entrepreneurship. In addition they get a chance to visit CIT and view the excellent facilities and courses that the Institute has to offer. The programme encompasses a range of activities during the week, including industry visits, hands-on workshops, presentations and project work. Students also get the opportunity to meet with engineers, engineering graduates and staff members in the Faculty.
"Exposure to this type of experience helps to inform their decision-making in relation to course selection in higher education. Better informed students will make better informed course and career choices, and this is an outcome that will be highly beneficial to them over time."
In 2012 Engineers Irelands' STEPS programme partnered with University College Dublin (UCD) to deliver a pilot placement week aimed at giving an insight into what is involved in engineering at college and in the workplace. The programme was expanded in 2013 and now six institutes around the country are hosting Engineering Your Future in April/May 2016: CIT, DIT, IT Carlow, IT Tallaght, Waterford IT and UCD.
For further information please contact Norma Welch, Faculty of Engineering & Science on
021 5335450.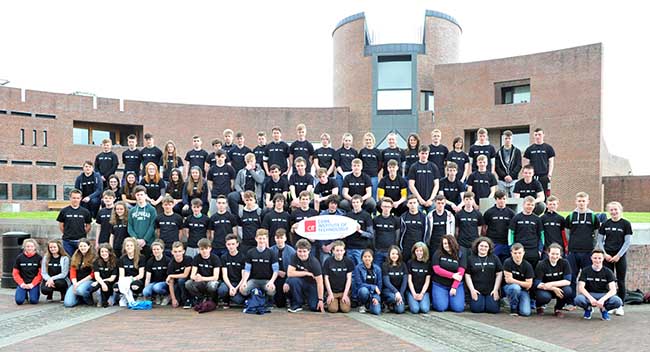 TY students gather in CIT Bishopstown Campus to begin the Engineering Your Future 2016 Transition Year Programme.
Image Credit: Barry O'Sullivan, CIT.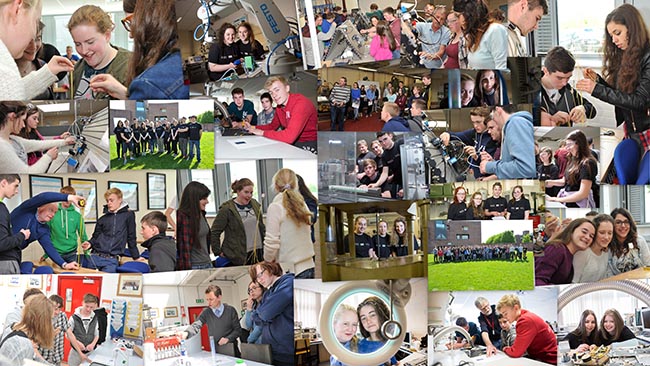 Montage of activitiy taken during the CIT Engineering Your Future 2015 Transition Year Programme.