HEAd'16 International Conference on Higher Education Advances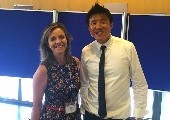 Published on: Tuesday, 28 June 2016
Dr Angela Wright, Department of Organisation & Professional Development, pictured at the The HEAd'16 International Conference on Higher Education Advances (HEAd'16) with keynote speaker Prof. Lin Cher Ping who is Professor of Curriculum and Innovations at the Hong Kong Institute of Education and the Editor-in-Chief of the Internet and Higher Education.
The HEAd'16 conference was held on June 21-23, 2016 at the Faculty of Business Administration and Management of the Universitat Politècnica de València (UPV), which has been recently ranked as the best technical university in Spain by the Academic Ranking of World Universities (ARWU) 2015.
Angela presented her own research on Higher Education in Ireland, and also acted a chair for the conference.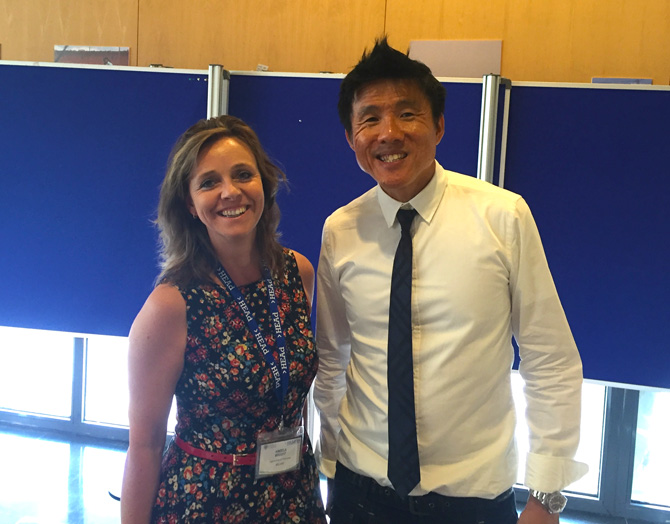 Participants from over 41 countries attended the conference where researchers and practitioners exchanged ideas, experiences, opinions and research results relating to the preparation of students, teaching/learning methodologies and the organization of educational systems.
Also, Phil O'Leary from the CIT Extended Campus, along with Dr Ann Ledwith, UL, presented work on recognition of prior learning.
Papers presented at this conference are published on Elsevier's "Procedia – Social and Behavioral Sciences".