15th International Congress of IAPNM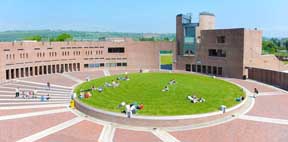 Published on: Tuesday, 28 June 2016
The Annual International Association for Public and Non-Profit Marketing (IAPNM) Conference will take place in Cork Institute of Technology (CIT) on July 5th and 6th. It will feature the latest scientific and practical advances in the areas of public and non-profit marketing, as well as other issues related to corporate social responsibility, social marketing and the management of non-profit organisations.
The theme for this year's conference is Public, Social and Non-profit Marketing: Transforming People's Lives. Areas to be discussed include the need to ensure that spending on public services makes things better as perceived by citizens, but also represents good value and ideally save money, environmental challenges such as global warming and inequality and social exclusion. Delegates from throughout Europe are expected and also from South Africa, Australia, Canada and the USA.
Maurice Murphy, Lecturer in the Department of Management and Enterprise in CIT, is hosting the Conference this year and he will also deliver a paper, co-authored by Kieran Geary. The paper: Health Service Delivery, does it need to he changed for men? sets out to examine the area of men's health and to recommend strategies for mainstream health services to get men more interested in their health.
Full details on this year's IAPNM Conference can be found at http://business.cit.ie/iapnm