Event: CIT Open Day 2016
Friday, 18 November 2016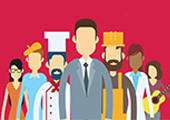 Cork Institute of Technology Open Day will take place on Friday, November 18th from 10am to 3pm on the Bishopstown Campus. For students interested in studying at CIT Crawford College of Art and Design, it will also open to visitors on Friday, 18th from 10am to 4pm and Saturday, 19th from 10am to 3pm. CIT Cork School of Music will hold their Open Day on Saturday, 19th November from 10am to 3pm. The National Maritime College of Ireland, based in Ringaskiddy, will be represented at the Bishopstown Campus Open Day.
This is the ideal time for prospective students, and their parents, to sample the wide range of courses and facilities on offer. CIT offers seventy nine CAO course options for entry in 2017 and is an exciting place to be for third level students.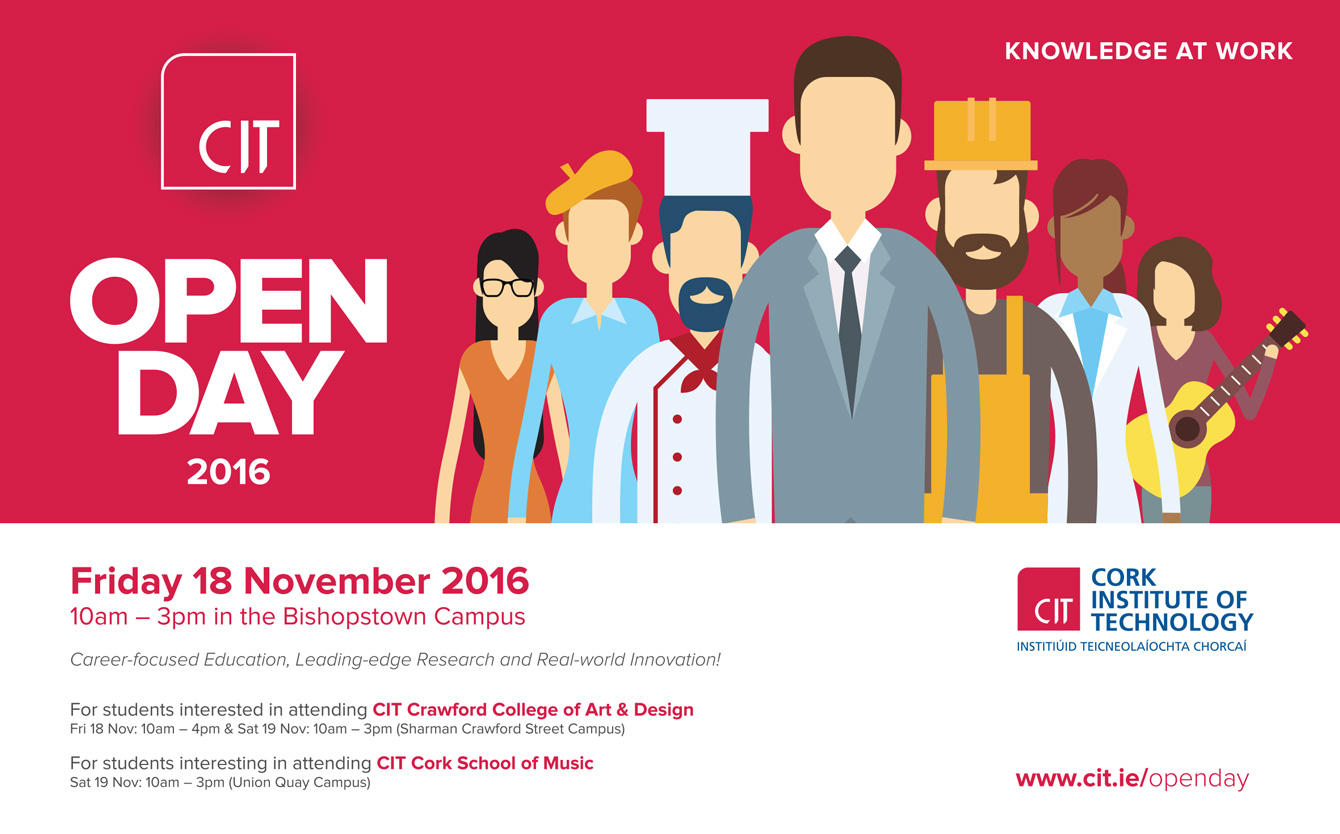 Over the course of the day, there will be an extensive range of activities which will be particularly beneficial to students selecting higher education courses and planning their future careers. The main features of the Open Day will be a Careers Exhibition and a series of information sessions, workshops, demonstrations, exhibitions of student work, and laboratory visits, that will take place in various departments across the three campuses. Students will have the opportunity to meet with lecturers, who will answer any querie, and current students will also be on hand to recount their own personal experiences and offer advice. Prospective students will also have the opportunity to see the extensive facilities available in CIT including extra-curricular activities which include the best on-campus sports facilities in the country. Organised tours will also be available in order to allow students to familiarize themselves with the CIT campuses.
CIT's Registrar and Vice President for Academic Affairs, Dr Barry O'Connor, says"While visiting CIT students will see a vibrant, modern campus, with a full range of facilities designed to give students the best experience possible of third level education. In CIT the individual student and student facilities are the focal point for all campus activities. During the Open Day, staff will be on hand to outline the ever-expanding range of programmes and programme options, available in our catalogue of career-focused offerings, from undergraduate through to postgraduate. Recognised as the single biggest centre of engineering education on the island of Ireland, CIT also continues to diversify and develop new programmes across the key areas of business, science, arts/humanities, sport and well-being, and the social sciences. Our modularized and semesterised structure allows students the possibility of customizing their studies by availing of Free Choice Modules, and appropriate work placement, across each year of their studies.