CIT Mature Student Information Evening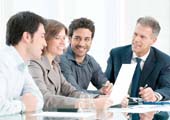 Published on: Tuesday, 15 November 2016
THINKING OF UPSKILLING OR CHANGING DIRECTION?
Cork Institute of Technology is holding an information evening for prospective full-time mature students on Wednesday 23rd November from 6.00pm to 8.30pm in the Tourism & Hospitality Building in the CIT Bishopstown Campus.
Returning to education as a mature student after a break, or entering it for the first time can be a very exciting and life changing experience. A mature student is defined as anybody who is 23 years or older by 1st January on the year of entry. Each year CIT welcomes a new cohort of mature students and is continually working towards making entry routes easier for this group. Mature students bring a wealth of life experience and skills to the class room that enrich the learning experience for all. While recognising that taking up full time education as a mature student can be daunting and sometimes challenging, an extensive range of supports are provided in CIT to support mature students in their journey through college. Now is the time to consider your options if you are thinking of studying at Cork Institute of Technology in 2016. With representatives speaking from SUSI, the Dept. of Social Protection, the CIT Admissions Office, Sinéad O'Neill, Mature Student Officer encourages anybody considering their options in full time education to attend this event. Bernie Lehane a current mature student at CIT tells us about her experience of returning to full time education.
I am a mature student in CIT in my 4th year of Marketing and I am thoroughly enjoying it. If you had asked me years ago what I thought of school, I more than likely would have rolled my eyes and groaned! It wasn't for me and I didn't really have an interest in any of the subjects apart from Art.
After leaving school while working part time, I did a couple of post Leaving Cert courses but they never really came to much. I travelled for a bit, living in Paris, London and Dublin for a few years but decided to come back to Cork when my eldest son was about to start preschool. I worked for many years in semi-skilled jobs which I enjoyed and gave me the chance to meet many people but I always knew I could do better. By 2012, I found myself in the positon of being a single parent of two boys and in a job where my hours were being cut drastically. I was worried that I would end up with no job and I didn't have any qualifications that I could fall back on.
So I decided to do a FETAC Level 5 General Studies course in a Further Education College. I really didn't think I would be able to do it and was very anxious about going back to education. To my surprise, I was definitely well able for it and my 'inner nerd' was released after being supressed and totally ignored for decades! I had the bug for learning and continued on to CIT, the year after, in 2013, through a link from my FETAC course and I began a two year Level 6 Higher Certificate in Business Studies course. When I completed the Higher Certificate in Business Studies, I was determined to get a degree. We were given a choice of either going down the routes of Management, Accounting or Marketing. I chose Marketing as I felt I could use my creative side in this field. I have completed my Ordinary Degree (3rd) year and I am now determined to get my Higher Degree.
I have been given so many opportunities since I began in CIT and I have thrown myself into various roles such as Student Leader and Class Rep. These roles have given me the chance to work with various staff members in different departments and students that were years younger than me.
As a mature student, I was initially worried about mixing with younger students, that I would have nothing in common with them and that I would not be at the same level as them, but I soon realised that I had plenty of life experience and age is not a barrier between friends. There have been obstacles along the way such as managing financially and being a parent at the same time as being a student. Financially, I had to make a few sacrifices but I am looking at it as a short term slump. As for my two boys, they always come first and they are my inspiration to continue to better myself. I have been known to be studying in the car at the side of a pitch while one of them is playing a match; one of my solutions to mixing family and college life!
Looking back, I can't believe I have come so far in my educational journey and the time seems to have gone so fast. I have enjoyed every minute of it and if I had to do it all again, I would.
The CIT Mature Student Information Evening will take place on Wednesday 23rd November from 6.00pm – 8.30pm at the Tourism & Hospitality Building, in the CIT Bishopstown Campus.
Information stands providing information on course and career options will be available from 6.00pm-8.00pm. Information sessions starting at 6.00pm will provide information on; the application procedures for entry to CIT, fees, financial assistance, student services and supports, the mature student experience. Session A will begin at 6.15pm and be repeated at 7.00pm. Session B will begin at 7.00pm and will be repeated at 7.45pm.